Strain Review: Flawless by MROX 420
'Flawless' / 💎🤌🏻
Lineage/Genetics: (GMO x Royal Kush)
Original Breeder: ELEVENTEN
Grower: MROX 420
Terpene Profile: Unknown
Flawless Cannabis Cultivar (Strain) Review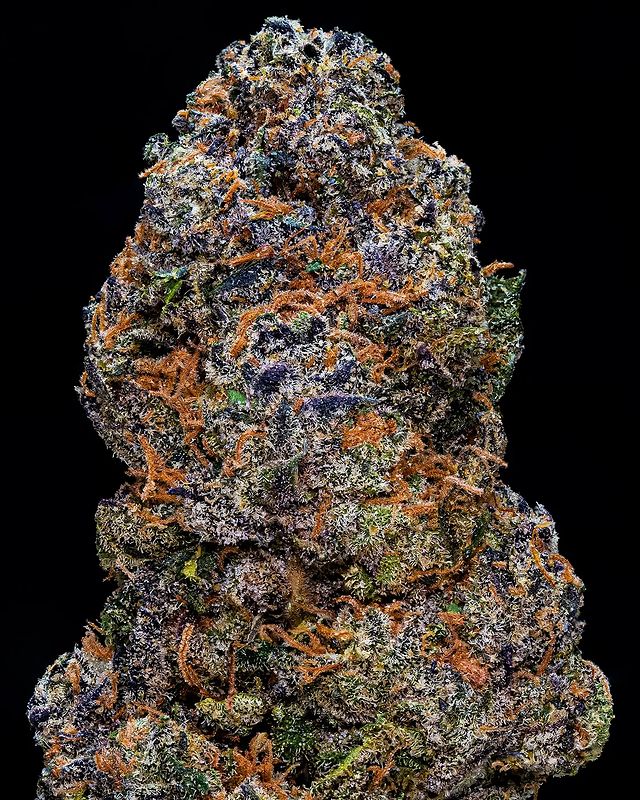 Good afternoon to all you wonderful people out there! I hope you're all doing well and staying blessed and baked 🙏🏻 Today we have a strain that was grown and sent in by @mr0x420 which holds quite the reputation – 'Flawless'. Originally bred by @eleventen.1110 this hybrid flower is the result of crossing GMO and Royal Kush; both of which hold very complex lineages.
Upon opening the bag I got a strong, sweet and musty aroma with top notes of pine and latex. The latter notes developed an almost dank gassiness after a while of inspecting them, giving the aroma a good amount of depth. I found the dry pull to be very similar to this aroma, however on the palate there were now sweet notes of citrus and rosewater coming through. This was accompanied by a mildly herbaceous undertone.
The overall flavour of this strain upon combustion carried on quite clearly from the above description. It produced a very smooth and clean smoke, still displaying those notes of sweet, musty pine and latex. This was eventually backed up by hints of Sherbet and pungent gas on the exhale, rounding off the flavour very nicely. As the joint burned on I started to get a slight hint of some dank kush notes mixing with that latex quality making up a strong base.
The effects were fairly quick to come on – I initially felt a bit of a cerebral buzz and an uplifting sensation halfway through the joint. This continued for some time before I started to feel a bit spaced out and relaxed; slightly losing focus and easily taken away in a daydream. This high definitely works for the daytime sessions, allowing for you to still go about your day, if not at a slightly slower rate.
Overall I very much enjoyed this strain, as stated above it served as a quality choice of daytime smoke if you're looking to get pretty lifted but still able to get things done. This certainly applies to the more seasoned smokers amongst you – beginners would be wise to take it a bit easier with this due to its potency. This was the first bit of flower that I had tried by @mr0x420 and I must say I was very impressed!
I definitely look forward to sampling more of his work in the near future, in the meantime, keep your eyes peeled for some it as you'd not want to pass it up! 🔥
🧬 @eleventen.1110 / @mr_matics 🌱 @mr0x420 #flawless #mr0x420 #eleventen #budshots #uktopshelf #420vibes #nugshots #macrophotography #cannabis #weed #cannabiscommunity #trichomes #420 #cannabisculture #weedstagram420 #cannabisphotography #weedpics #weedporn #premiumflower #nugshot #macroweed #nugmag #nugporn #weedworldmagazine #hightimesmagazine #skunkmagazine #leafly #weedmaps #macrocannabisphotography #thebudstudi0
Advertisements