Strain Review: Black Cherry Truffle by Fresh Baked
Black cherry truffle @fresh_baked__ @krd_inc @slavery_baker
THC: 31.18% TOTAL: 37.69%
Harvest:12/27/21 packaged:1/10/22
Giftbox 2 review 2
Lineage/Genetics: GMO x Cherry Fritter
Original Breeder/Grower: Fresh Baked
Terpene Profile: Unknown
Black Cherry Truffle Strain Review
Weight check 95/100
3.50 & 3.56 gmo were fatter but they pass
AROMA- 95/100
Sweet black cherry candy hits first, black licorice, cherry yogurt? cherry tart, fruit terps (tarty) candy terps creamy terps. Some cakey yogurts & then it has that rare vegetable hops barley soy scent I crave so much (it's in Versace & camethyst by cam also )
APPEAL – 97/100
Perfect exotic nugs. Big prime colas, long with girth! Perfect density, structure & leaf to nug ratio! Has the frozen look! Super resinous& sticky icky! Mostly purple nugs with green tips and highlights. Some of the densest trich coverage! They're long wavy with huge heads on them,! Short neon orange pistils form in delicate soft clumpy clusters. Lil keify with sandy tinted trichs coverage. Hits that special appeal rank we see online!
BURN: 90/100 TASTE: 93.5/100
Inside ash was pure white, outside had shades of pepper, but very clean smoke! So moist and sticky it had to be relit a few times. Sweet! Candy terps! Cherry cream! Black licorice, florals, yogurt cream, are the first to reach! Then the veggie barley hops musty layer is next & some gassy herbal-musky spice at the end of the cone. Super pleasant smoke!
EFFECT: 94/100 & POTENCY: 94.25/100
The effects start hitting about 1/2 way through the cone, with mad potency! Major head and body change! Both relaxing, Stoney. The mind has lil energy thought flow, but faded to sleepy, major chest pressure when smoking! Intense to keep toking! Eyes crossed can't take it anymore but so good you gotta finish it despite being smashed!
Overall: 94.5/100
Amazing! The appeal and aroma are damn near perfect and exotic af! could use tiny bit of change in the cure/flush. Taste were turned up and rare! ! Potent af with the effects I desire! My top6 > Versace, gmo, BCT, Georgia pie, cherry cookie cake, 🍊🍪dough
Nothing is for sale! PHOTOGRAPHY AND REVIEWS ONLY!! #420 #cannabis #cannabisreview #ᴡᴇᴇᴅᴘᴏʀɴ #californiaweed #calibudreviews #freshbaked #teamfreshbaked #freshbaked4life #blackcherrytruffle #cannabiscarepackage #longbeachfarmers
Fresh Baked Black Truffle Part 2
Black cherry truffle new batch vs last batch! @fresh_baked__ @krd_inc @slavery_baker
2jars from last samples
THC: 31.18% TOTAL: 37.69%
Harvest:12/27/21 packaged:1/10/22
3jars new samples
THC: 35.90% TOTAL: 43.13%
Harvest: 2-1-22 packaged: 2-11-22
So off the bat the stats on the new batch are much higher, and spoiler alert, this new batch is on steroids compared to the last batch, and the last batch scored 94.5! Hard to believe it can get better but they did it!
AROMA- last batch: 95/100 new: 97/100
Sweet black cherry candy hits first, licorice, cherry & vanilla, but very creamy, like yogurt. Has the dank sweet and cream mix that reminds me of chocolate. Sweet, sour, tart, fruit terps that are creamy, but def all candy has! Then it has the same funky creamy barley hops vegetable soy scent many fb strains carry! This new batch is louder, but with more cream, and much more candy gas than last batch!
APPEAL – last batch: 96/100 new batch: 98/100
I didn't think this category could get better from last batch, but this new batch has thicker trich coverage, longer trichs, bigger heads on trichs, more purps, better structure, better density, much longer & thicker clumps of pistils. The colas themselves have way more girth, width, and height than the first batch, first batch was sticky, this batch was super glue.
Burn/ taste: old: 91&93.5 new: 90&94
First was pure white inner ash, slightly darker outsides by paper. But had gnarly fat terp ring. This new batch, burned lil uneven, causing the terp drip to get funky, but still resinous. The new batches flavors taste stronger, but last batch burned better.
EFFECT: tied: 94/100 POTENCY: old 94.5/100 new: 97/100
This category was tied on the type of effects matching, but the potency goes to the new batch, effects hit 2 puffs, and I could only finish half the cone. Effects are 3 hours vs 2.5 from the previous batch.
Overall: Old 94.5/100 New 96.5/100
The first batch was a 94.5 overall, didn't think it could get any better. But wow, they cranked up almost every category by a few points! 96.5 for the newest batch!
Nothing is for sale!
#calibudreviews #freshbaked #teamfreshbaked #blackcherrytruffle #longbeachfarmers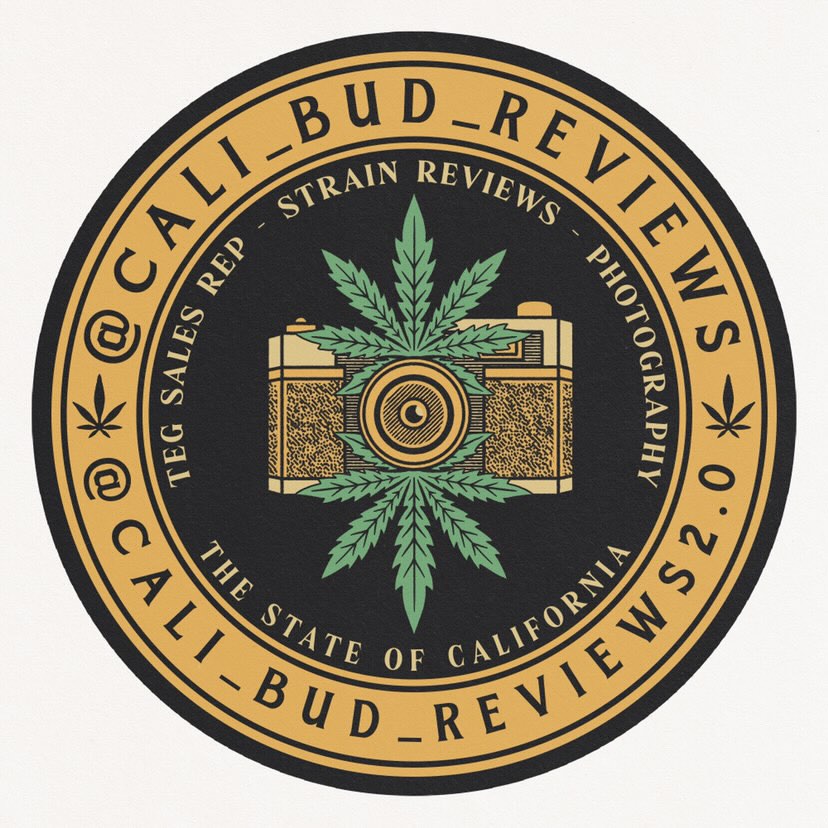 Advertisements