Extract Review: Punch Breath Live Rocks & Sauce by Artifact Extracts
This Artifact Extracts x Kaprikorn Punch Breath (Mendo Breath x Purple Punch) live rocks & sauce had a nice strong sweet, berry citrus gas, smell when I opened the lid 🫐🍋⛽ There was really great clarity on the perfectly formed THCA rocks swimming in a light colored, almost clear, sauce that had a nice yellow tint to it.
Lineage/Genetics: Mendo Breath x Purple Punch
Grower/Processor: Kaprikorn/Artifact Extracts
Punch Breath Live Rocks & Sauce Review
The flavor when dabbing the Punch Breath was sweet berry and citrus gas with earthy notes on the exhale. This rocks & sauce was very smooth to dab with no harshness, off flavor or scratchiness left in my throat. I was actually quite impressed by just how smooth it was 👌🏼
The high was quite strong and stoney in my head while also providing me with some decent body relief. I also found myself pretty couch locked from this stuff 😴
Overall I enjoyed this Punch Breath live rocks & sauce, even though the profile wasn't my personal preference. The THCA rocks were just beautiful, the dabs were very smooth and the high was pretty good for my nighttime meds 👍🏼
Made 10/2/21
Tested 12/17/21 SC Labs
This review was sponsored by Artifact Extracts
Honest Reviews 🕵️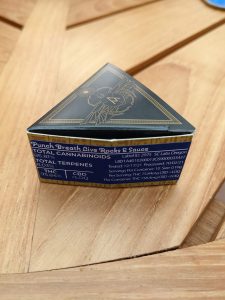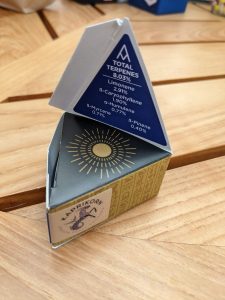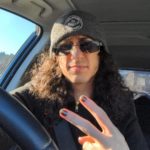 Hi! My name is Ryan and I do honest product reviews for the Oregon cannabis industry under the brand The Sophisticated Dabber. I've doing doing product reviews in Oregon for the last few years now and I have been a cannabis consumer/patient in Oregon for almost 19 years. I run a blog on IG @thesophisticateddabber and also make dab tools with hand turned wooden handles @sophisticateddabtools . Hope you enjoy my reviews!
Advertisements