Strain Review: Jungle Fire #2 by King Midas Genetix
'Jungle Fire #2' / ⛰️🔥
Lineage/Genetics: (Jungle Mints x Jungle Cake)
Original Breeder: Jungle Boys
Grower: King Midas Genetix
Terpene Profile: Unknown
Jungle Fire #2 Cannabis Cultivar (Strain) Review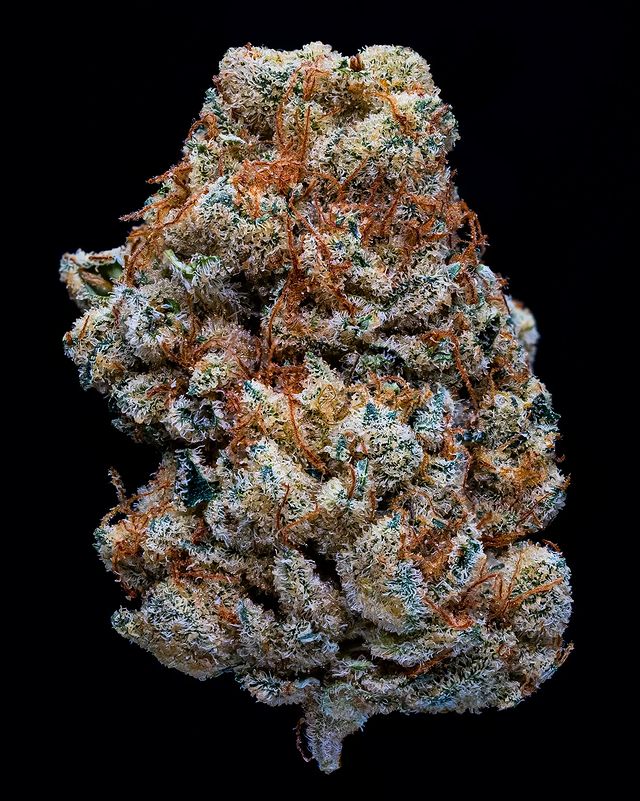 Good afternoon boys and girls, I hope you're all having a good week and that you're staying blessed and baked ✌🏻 Today we have a strain that was kindly sent over by the man @hoodpackz_official – 'Jungle Fire'. Originally bred by the reputable @jungleboys – this potent hybrid strain offers up some delicious terps as well as some very strong effects what with the average THC percentage coming in at around 27% 🥵
Once I opened up the bag I was getting some strong notes of gas that were accented by some Earthy, musty and herbaceous overtones. As I ground up the buds I found that this aroma increased in loudness and depth, bringing about an almost sweet and nutty quality; a very funky smell indeed! After rolling up a joint I found that the dry pull mostly gave off more Earthy-leaning terps – slightly spicy and accentuating the heavy deisel nicely.
After sparking up I continued to get mostly gassy notes building up most of the flavour, still showing those herbaceous and Earthy qualities. This was an overall very dank and rich flavour, as the joint burned on I found that it started to produce more of a sugary nuttiness on the exhale along with diesel notes as I had noticed in the aroma. Not long before finishing my joint I botuced that the aftertaste was somewhat similar to that of mild licorice 🍬
The effects of this flower came on very quickly within just a few minutes, starting at first with a general uplifting sensation, bringing about a positive change in my mood and a slight wave of euphoria. This had me feeling in the mood to do something productive, or even creative; this type of buzz is perfect for collaborating with others or going about town running errands. Not long after this sensation came about I noticed a sense of relaxation sweeping over my body, leaving me feeling chilled out.
The effects of this strain are perfect for daytime use amongst the more seasoned smokers; a perfect balance between a cerebral buzz and calming body high! For the less experienced smokers I'd suggest taking it slow with this one as you may find the effects potentially overwhelming. All in all I found this to be a most enjoyable smoking experience, from the nicely balanced high to the dank, unctuous aroma and flavour – it definitely stays with you! 🔥
🧬 @jungleboys 🌱 @kingmidasgenetics 🔌 @hoodpackz_official #junglefire #kingmidasgenetix #budshots #uktopshelf #420vibes #nugshots #macrophotography #cannabis #weed #cannabiscommunity #trichomes #420 #cannabisculture #weedstagram420 #cannabisphotography #weedpics #weedporn #premiumflower #nugshot #macroweed #nugmag #whiteashgang #weedworldmagazine #hightimesmagazine #skunkmagazine #leafly #weedmaps #macrocannabisphotography #thebudstudi0
Advertisements