Strain Review: Alien OG aka Tahoe Alien
ALIEN OG (Indica Dominant Hybrid)
Tahoe OG Kush x Alien Kush
Lineage/Genetics: Tahoe OG x Alien Kush
Original Breeder: The Cali Connection
Grower: DC Pharm
Alien OG Strain Review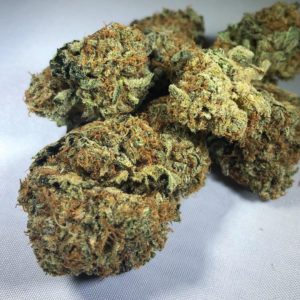 This batch of Alien OG (via @d.c.pharm pharm , thank you) was something else, and a really enjoyable smoke and high.
Alien OG is a very appealing strain to the eye. Classically weed green in color with frosty trichomes throughout, it was the bright Orange pistils that make that strain look as fiery and potent as consumers hold it to be.
Alien OG emits a piney, earthy, and mildly lemony-citrus odor, with a very comparable taste to match. This batch's buds were surprisingly airy and light, making for soft and pretty grind.
Alien OG hits very smooth on the draw, and its effects are noticeable within a matter of seconds. Melting from head to body, the high actually "absorbs" you into it, a relaxing, warming couch lock body high, with a noted head rush throughout.
Known to be both high in THC and rich in a variety of terpenes, Alien OG boasts a potent variety of enriching effects, perfect for after work or when responsibilities are handled.
#Budfinder
•
•
•
•
#dcbud #dc420 #420 #dcweed #mdweed #stoner #marijuana #legalizedweed #dccannabisculture #strain #strainfinder #thc #dcgrown #dcgrowers #cannabisdaily #dccannabis #dcdabbers #dcedibles #puffpuffpass #dcnightlife #dmv420 #topshelf #devilslettuce #stoner #whiteashonly #cleanmeds
Advertisements