Strain Review: Bacio Gelato by BLKMKT
💋 BLK MKT – Bacio Gelato
Lineage/Genetics: Gelato 41
Original Breeder: SHERBINSKIS
Grower: BLKMKT
Terpene Profile: Unknown
Bacio Gelato Cannabis Cultivar (Strain) Review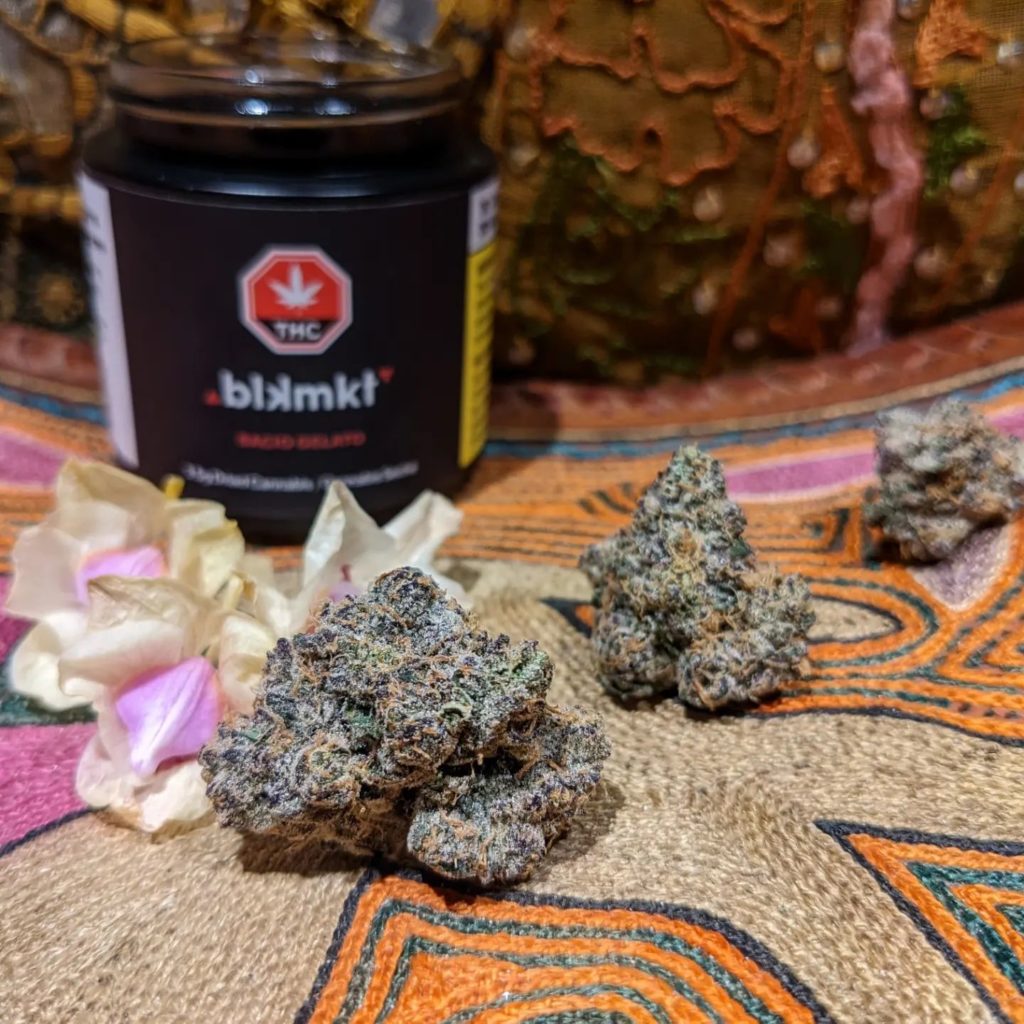 AKA Gelato 41, here is another cut of the legendary Gelato. Like all of the new BLK MKT drops it is a true exotic, combining rare and unique tastes with heavy THC (the first batch is coming in at 28%).
The first thing you notice with BLK MKT, who is in a league of their own for this, is the nug selection. Never more than 3 or 4 per jar, and often a single big beauty. This one is incredibly dense and needs a second pass in the grinder when loading bowls. The trim is great, with the few leaves remaining contrasting against the dark purple buds in a very pleasing way. The smell is amazing and will delight all Gelato fans. The signature toasted fruit cup smell comes through with an added tropical brightness. The deep gassy and coffee notes are still very strong underneath but on top the fruit cup has more pineapple and oranges in addition to the cherries and melon.
When smoked, the brightness is striking while the diesel comes off mintier. The after-taste of Gelato is unmistakable and will remind those in the know of Lot 420's #33 cut in both its ability to linger on the palette and its distinct profile. The effects here are immediate and heavy in all the best ways. Very much caryophyllene dominant, the THC extends from a heavy pressure behind the eyes down to your fingertips and toes. The pressure is not sedating at the start, letting you enjoy some time on the couch as every muscle unwinds. There is a blissful feeling of mental calmness, that with the body relief is like a massage in bud form. Eventually we crash, and hard. After trying it the first time, I immediately earmarked this for nighttime exclusively. It is perfect, especially on a Friday, as an extra treat well deserved after the week. We work hard, play hard, and relax hard.
Overall, BLK MKT's Bacio Gelato has instantly become one of the highest quality containers in the province. It offers everything a quad indica should, between the effects, taste, and overall quality of the genetics, grow and production! Watch out Lot 420, you got competition for the strongest gas in town. ⛽🍊🥊🥊🤤
#blkmkt #baciogelato #gelato41 #gelato #thinmintcookies #girlscoutcookies🍪 #sunsetsherbet #lot420 #purpleweed #purplebud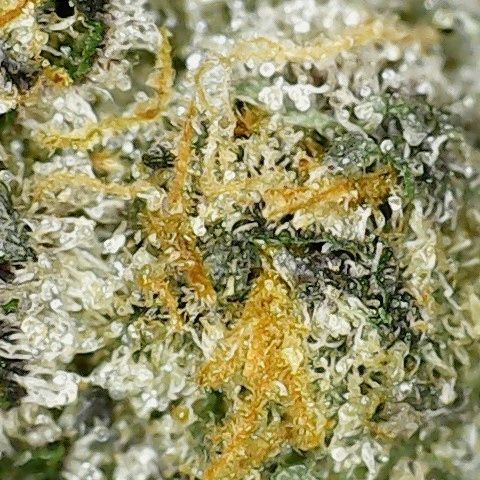 Hey my name is Sean out of Body and Spirit Cannabis, a fully independent licensed bud store at Yonge and Dundas in Toronto. Super sensitive to strain differences, I like to keep a bunch on hand for exactly what I want or need to feel. The alternative is my day is ruined or I don't get to smoke! Be sure to check me out @sean.bodyandspirit for a full list of reviews and stop by the store to say hi and check out the new drops we're smoking!
Advertisements