Strain Review: LeeAnne Womac by BLK MKT
🍉 BLK MKT – LeeAnn Womac
Lineage/Genetics: Watermelon OG x MAC
Original Breeder: Unknown
Grower: BLK MKT
Terpene Profile: Unknown
LeeAnne Womac Cannabis Cultivar (Strain) Review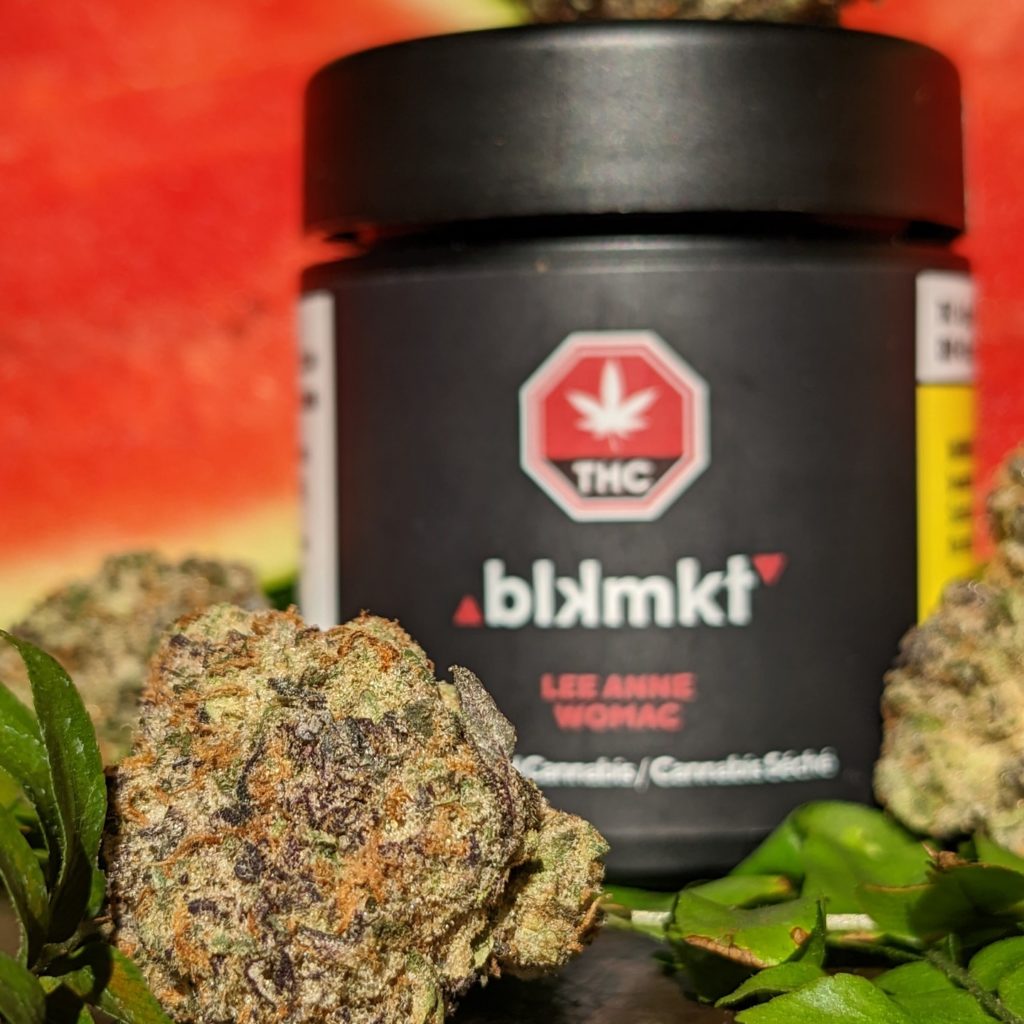 I've been looking forward to this drop for almost a year. In Decibel's taster box, which came out last Christmas, this was the standout. I've been dreaming of the taste and high ever since, both of which are right up my alley. MAC 1 x Watermelon OG was always going to be a winner, but BLK MKT has done their usual thing, growing and processing it perfectly.
When you open the container the sweet smell of terpinolene jumps out right away. If familiar with Cuban Linx or Zsweet, you will know exactly what I mean. It recalls green apples but in an air of perfume rather than an orchard basket. Underneath you get the gassier smells of the caryophyllene combined with the sweetness of the farnesene. The overall smell is very strong, even after a week of sticking it under customers' noses. However only in the bong did the strength and nuances of the smell translate to taste. In a spliff, it reminded me more of a fresh-cut lawn, sweet but earthy.
The nug appeal, like all BLK MKT, is the best available. Of the three jars I've gone through now, I got only 1 or 2 nugs per. They are trimmed perfectly, dense and sticky fresh.
The effects are strong, living up to the full 34% THC. Immediately a very heady, sativa-type high sets in. Eyes widen and I got more chatty and alert. However, pretty soon the relaxation hits and transforms the super upbeat mental vibes into something more balanced. There is lots of body relief as a slight weight settled over my entire body, but it did not get couchlocking. The social high turns into one of mindless guffaws and giggles. You can still enjoy a night out, being perfect for a meal or movie, but anyone who did not join the sesh may get annoyed at the happy idiots surrounding them.
For those with lower tolerances, trying this out for the amazing taste, it may feel more indica leaning but will most likely just feel like a lot of THC. Again, this one is coming it at 34%!
In summary, there is a new BLK MKT. If you're about the best weed in the country, you already know. 🍏🍉🥊🤪🤣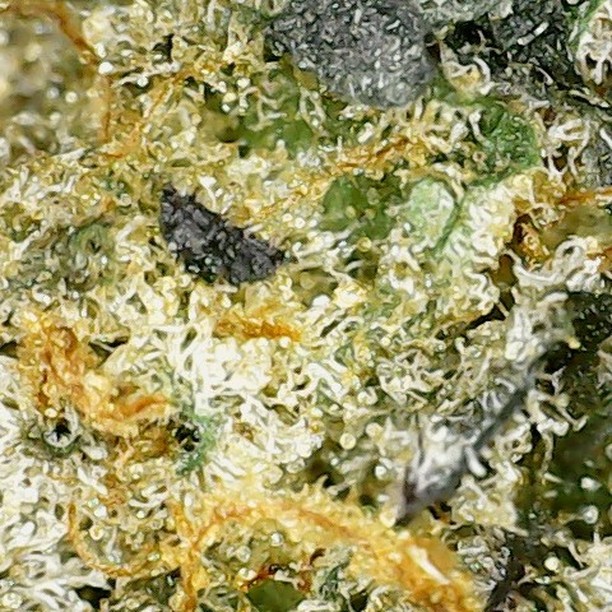 #blkmkt #blkmktbrand #leeannwomack #leeannwomac #mac1 #mac #watermelonog #watermelon #cognoscente #cognoscentetastingflight
Hey my name is Sean out of Body and Spirit Cannabis, a fully independent licensed bud store at Yonge and Dundas in Toronto. Super sensitive to strain differences, I like to keep a bunch on hand for exactly what I want or need to feel. The alternative is my day is ruined or I don't get to smoke! Be sure to check me out @sean.bodyandspirit for a full list of reviews and stop by the store to say hi and check out the new drops we're smoking!
Advertisements