Strain Review: Black Mamba OG by Cream of the Crop Gardens
Black Mamba OG 🐍
Lineage/Genetics: Mars OG x Black Mamba
Original Breeder: Unknown
Grower: Cream of the Crop Gardens @cotcgardens
Terpene Profile: Unknown
Black Mamba OG Cannabis Cultivar (Strain) Review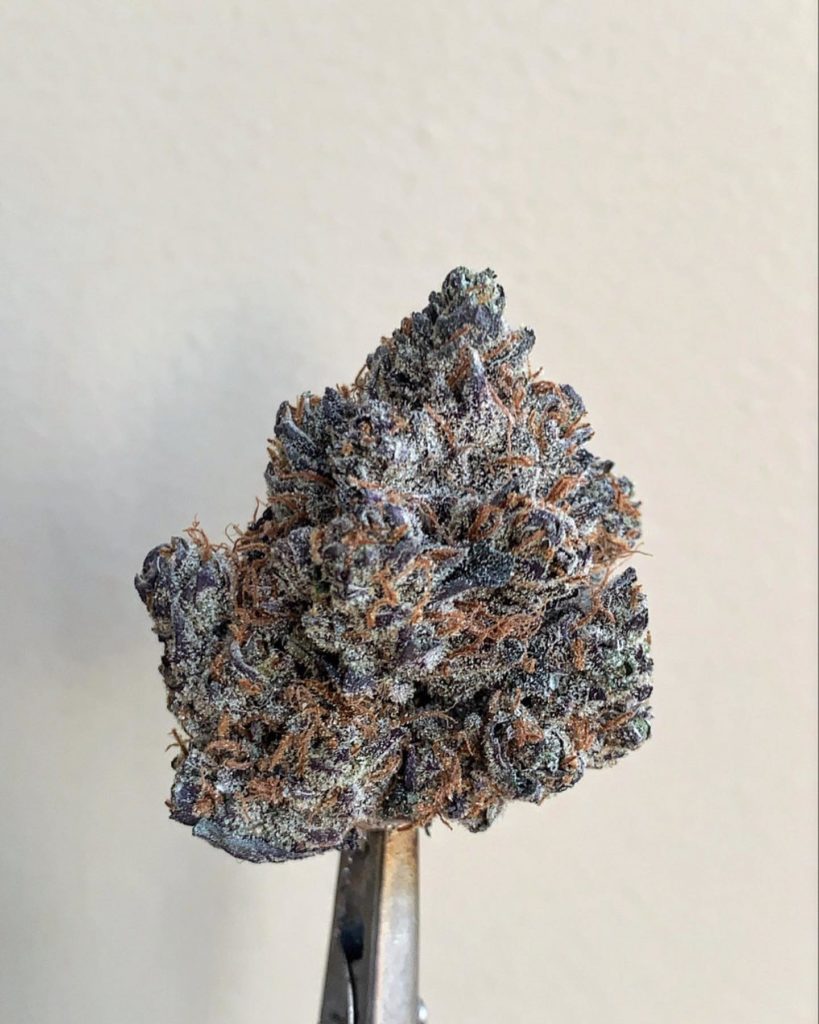 NOSE: FLORAL on the nose & lingering MINT 🌸
DRY PULL: EARTHY GAS ⛽️
STRUCTURE: these nugz are full of personality! Caked trichomes on each facet of these bolstered nugz. A blanket of small orange hairs that give way to the basically two shades of green🌳 Dense, arid, FRESH.
TASTE PROFILE: Fresh and earthy- hints of sweet wood🌲 Very smooth smoke- gassy terp resin on the lips👄
Fresh OG taste
EFFECTS/DURATION: SEDATING flower forsure. Use this cannabis to target PAIN RELIEF- as the effects definitely helped with my foot pain after long days of work. This high put me in a creative mood but not for focusing. Perfect weed for a movie to get lost in. 40+ min PEAK high 🕰 for me this is great numbers- flower you can smoke & 100% feel its effects as well as potency 💯 Having trouble sleeping😴? Scoop you some of this😈
GRADE:8/10🏅
WBA🌟
This weed definitely has the HAPPY effect:) I had a big smile on the entire high. Be prepared to chill for an extended period of time because this flower will have you stuck‼️
I love this brand. Their quality and packaging come together for a great smoking experience every time. Affordable exotics that will have you trying the whole menu 🙌🏼
Keep these guys on your weekly shopping list 📝 I'll be reviewing more from this brand!
I care about what YOU smoke! Let me know what your smoking‼️
LOVE
.
.
.
.
.
.
.
.
.
.
.
.
.
.
.
.
.
.
.
.
.
.
.
.
#craftweedblog #weedblog #weedblogger #SouthernCalifornia #Sandiego #sativa #hybrid #indica #highsociety #joints #blunt #rollup #prettynugs #flower #concentrate #dabber #dabrig #craftweedlover #craftmaryjane #420 #connoisseur #fireflower #greenindustry #cotc #creamofthecrop #blackmamba #og
Advertisements