Strain Review: Chinook Haze by Greenpoint Seeds
Chinook Haze ❤
Lineage/Genetics: Tangerine Haze x Stardawg
Original Breeder: Greenpoint Seeds
Chinook Haze Strain Review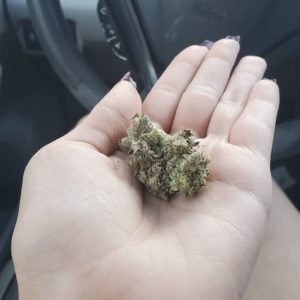 Sativa
.
.
So i smoked this in a blunt.
A very soothing and chil high for a sativa.
It was such a nice high for like a beach day, because it gives you that i'm going to be happy at the beach vibes.
I felt very uplifted and in a great mood.
Not much giggling effects for me.
.
.
.
.
#stonergirl #cannabiscommunity #cannabis #cannabisculture #cannabispr #weed #marijuana #weedblog #weedenthusiast #cannabisenthusiast #ganjagal #headintheclouds #weedreview #weedblog #weedculture
Advertisements