Strain Review: Deebos' Cherrios by Turtle Pie Co. x Sunnipak
Deebos' Cherrios 🏉🥣
Lineage/Genetics: [Unknown Lineage]
Original Breeder: Unknown
Grower: Turtle Pie Co. x Sunnipak
Terpene Profile: Unknown
Deebos' Cherrios Cannabis Cultivar (Strain) Review
Cultivated by: @turtlepieco
Powered by: @turtlepieco X @sunnipak_premiums
Let's review some more favorites. Turtle Pie in my opinion has some of the best genetics in the game currently, and has for a good number of years, with their original Turtle Pie now a known name. Inspired by Deebo Samuel of the 49ers, Deebos' Cherrios is a flavor what was bread for the true flavor chaser. Do not let this one pass in your collection, the Cherrios come in with a subtle, Honey-like sweetness with a harsh purp-like strike added. The breakdown of the flower opens that up to more funk, and in the dry pull you can enjoy that honey and floral taste much more. It sits on the back of your tongue, and gives a small smoky flavor in the end. In the first spark, a third of the way through the blunt you taste those terps before they transfer into all chest-busting smoke. The flavor stays cohesive with this one, lingering enough to where it's noticed, and I absolutely loved that shit.
The high is a heavy ass indica dominant, with only a slight boost in the beginning. Enough to wake you up in the moment, but only for a few minutes. The flower then drags everything down to the floor; Body, and Mental start to wind down instantly, and halfway through the smoke, you're sitting someplace chilling hard. This is a no fucks given flower, beautiful for those who care a bit too much. Also gorgeous for those of you who feel rushed through the day, or if you can't sleep. The Deebos is strong fucking smoke, and definitely not for those who don't smoke this quality level daily or recreationally. Overall this shits powerful, and right up my alley when it comes to heavy smoke, it's actually one of my favorites so far.
This is true #Dope 💯
It's gets a 9/10, no bullshit.
#dopamine
#420 #culturacannabica #glasslife #weedchile #bongstore #glassbongs #designerweed #stonedsociety #weedlifestyle #weedcommunity #cannabiscommunity #energy #a #thc #fire #iloveweeđ #streetart #s #loud #marijuana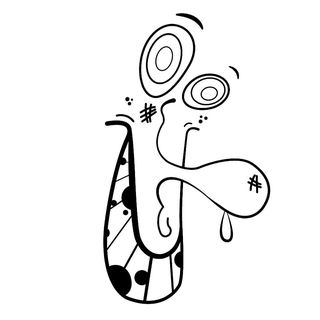 DOPE, THE REVIEWER!
Now Featured on The Highest Critic ⭐️
Young Mogul 👺 DMV ‼️
Culture Artist & Cannabis Reviewer. Creator of // #DOPAMINE 🧠