Strain Review: Fuzzy Melon by Team Elite Genetics
FUZZY MELON
Lineage/Genetics: Forbidden Fruit X Watermelon Zkittles
Original Breeder: Dying Breed Seeds
Grower: Team Elite Genetics
Terpene Profile: Unknown
Fuzzy Melon Cannabis Cultivar (Strain) Review
@teamelitegenetics
Slide 3. photos in a slide show
Slide 8. aftergrind, dry pull, burn
Slide 9. burn
slide 10. nugs/ potency effect
Aroma- 97/100
Insane juicy wet melon and watermelon sour candy, lightly chemically pungent, is blended with sweet skittley florals that are Hiding a light peachy apricot layer. Then a Heavy tropical pineapple, mango, citrus lemon layer is blended with the herbal spice and musky side. Very fruity, very sweet, very sour candy, very trop. Lightly pungent, lightly musky.
Appeal- 94.5/100
Light greens fading into darker green mid sections, which fade into purple shading at the tips. Very long peachy orange pistils in thick coverage escape crevices. Amazing organic semi-open structure, leafy, but densely stacked leafy layers. Made up of chunky segments stacked on top of each other, A few quarter-foxtails are molded into the build. Outside trichomes have combination of some 'fuzzy' trichomes from shorter stalks and medium heads, and some with medium stalks with bigger heads. These Stalks hug the nug tight appearing "fuzzy" . the Inner trichs are medium stalks with huge blocky chunky heads, freshly salted look, decently greasy, moist & sticky but dried very well supplying very crisp snaps. Great ratios and sizes!
Burn 95/100 Taste 96/100
Pure white ash. Clear wet resin layer forms into a fat gnarly terp ring. DRYPULL: sweet skittley fruity florals. TASTE: tropical fruits and herbal musk. Behind that was the melon candy and light pungency. Sweet skittley florals underneath
Effects 93/100 potency 92/100
4-5 puffs to feel it, half the cone to get baked, finishing the cone has effects for 3 hours. The body starts off with a potency rush to the chest. Strong body buzz, Both uplifted vibes and relaxing vibes. the mind has sativa uplifted vibes in the conscious, but a background relaxing headchange in the subconscious. VERY CALMING while uplifting. Stoney!
Overall: 95/100
This rare batch of fuzzy melon is another ANTI-anxiety sativa, with Rare Terps, great Appeal, perfect Burn, clean effects, great potency!
Nothing is ever for sale
#calibudreviews #teamelitegenetics #fuzzymelon
Fuzzy Melon Cannabis Cultivar (Strain) Review Pt2
Fuzzy Melon @teamelitegenetics
New Harv Review (10/17)
(Forbidden Fruit x Watermelon Zkittles)
Aroma: A+
This has always been a favorite profile of mine, the juicy pungent watermelon, the fruity tropicals, and citrus haze are just as strong as ever, but the raw zkittles candy floral zoapy citrus cream puff z terp is coming through hard this batch, which is toning down the garlic funk that usually is the prime background smell, loving this z heavy, melon heavy, tropical hazey pungent juiciness.
Appeal: A
Tall leafy/nugged zkittles build but w/ a nice thick density, while keeping a partially open structure. Greens, light greens, yellows and oranges, with slight purp highlights occasionally. The trichomes have thick coverage, and build up to clusterchome peaks with decently large heads and sturdy stalks . The pistols are rusty orange, long and bushy, & escape the crevices in thick patches. The nug has the frozen crisp finish, proper dry, but with a greasy sticky resin layer & inner moisture. great cure/dry/moisture balance.
Burn A+ Taste A+ (vid 9-10)
Fluffy sticky aftergrind, Amazing white ash, slow even burn, & a large terp ring grew into a monster leaky drip. The taste were strong with pungent candy melon, tropical fruits and citrus haze with the gassy garlic undertones, but again that creamy candy cream puff zoapy zkittles floral terp really stood out and wrapped the latter together, juicy taste translations. Pure satisfaction, tier 1 smoke.
Effect A potency A-
Finishing the cone was fairly easy, Strong Euphoric entourage, uplifting, social, confident, creative but with a steady bake, stoney & calming, w/ nice pain relief, surprisingly relaxing for a sativa, but not heavy like an indica, crisp & clean sativa/relaxing effects for 2.5-3 hours.
Overall A
the burn/drip & the taste is a1, & the terps are loud with full genetic expressions. Amazing cure and thick resinous trichome layer, it could possibly be the best batch of fuzzy melon yet. It's cannabis cup worthy quality, especially the terps & smoke!
NFSOT! Reviews & photography for 21+ medical Mj Patients only!
#teamelitegenetics #calibudreviews #fuzzymelon #strainreview #whiteash #terpring
Fuzzy Melon Cannabis Cultivar (Strain) Review Pt 3
FUZZY MELON @teamelitegenetics
(FF X WZ)
One of my all time favorites, grown small batch in soil with unreal terps that pop. Let's dive in.
Appeal: 96/100
Tall stretching and chunky, made of bushy triangles and partial fox tail curls that build upwards with exotic protruding chunks sticking out. Thick calyxs form an open structure. The pistils are neon orange, long and luscious. The nugs are light greens, mid greens, & vibrant greens, with purple-blue hues on the outers. The well trimmed fan leaves have bright yellows & hunter greens highlighting each other. The trichomes are well intact, & have a thick coverage, with very resinous medium-large heads. The nugs have a well done proper dry, crisp to the snap, but also supply a sappy trichome stretch and reveal greasy resinous inners. It def has the 'Frozen' finish to it but w/ the resinous oils to double down on my cure preferences.
Aroma: 98/100
One of my most favorite terpene profiles of all time. This jar is screaming with juicy liquidated melon terps. It always amazes me that cannabis could possibly ever smell like this, and with the soil grown methods these lifelike terps pop with authenticity. Underneath the juicy melon is a light zkittlez candy floral, mixing with a heavy tropical fruitiness and sativa haze. Underneath that is a high powered gassy garlic kush terp that really brings it all together. A1 juicy terps. A1 🔈.
Taste: 97/100 Smoke 96/100 Ash: 96/100 Drip 93/100 Flavor Retention: 98/100
Clean smooth satisfying but gassy smoke, tasty on the mouth, inhale, and exhale. Gushing melon juiciness, tropical fruit, tropical sativa haze, & garlic kush type Gas. Burns Clean White Ash with a fat resinous terp ring to match the pure smoke. Flavor gets lip smacking good in the roach and stayed consistent in its burn to the bone. A1 💨 .
Effect: 93/100 Potency: 93/100
Strong quick onset, uplifting happy buzz, mind is clear and able to think and be productive but it has a nice strong potent relaxing kick in the chest and headband, making it perfect for anytime of the day. Entourage effects, pain relief, & a rejuvenating session, 3hour strong duration.
Overall: 97/100
Cont. Comments
Edited · 18h
ogkush_or_nah's profile picture
I'm so curious about this one, will definitely grab it and try when next batch drops
1d2 likesReply
joshua_gene_420's profile picture
I LOVE THIS ONE! 🔥🔥🔥🔥
1d2 likesReply
pptrecords1's profile picture
😍😍😍😍😍😍🙌🙌🙌🙌🙌🙌sounds sooooo good
1d2 likesReply
unbreakableheartsofficial's profile picture
Definitely have this one on my list of must tries! 🔥🔥🔥
1d2 likesReply
teamelitegenetics's profile picture
Canned Hawaiian Punch terps for the win!! Awesome detailed review!!🙌🙌🙌
1d2 likesReply
kittykushco420's profile picture
Fkn gorgeous 😳🫣🫠
1d2 likesReply
bccalibudreviews's profile picture
Continued Comments
Overall: 97/100
One of my most favorite strains of all time has prime representation in this jar, perfection in the categories. Dialed in exceptionally well, the terps are unlike any other strain I've ever smelt with the melon juiciness being so real and excessive; and this batch dials that in to the max. The burn was the icing on the cake, perfect translations, clean white ash and the flavor stayed strong and clean to the finish. I'm very impressed with this specific run!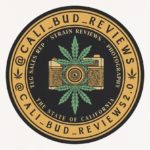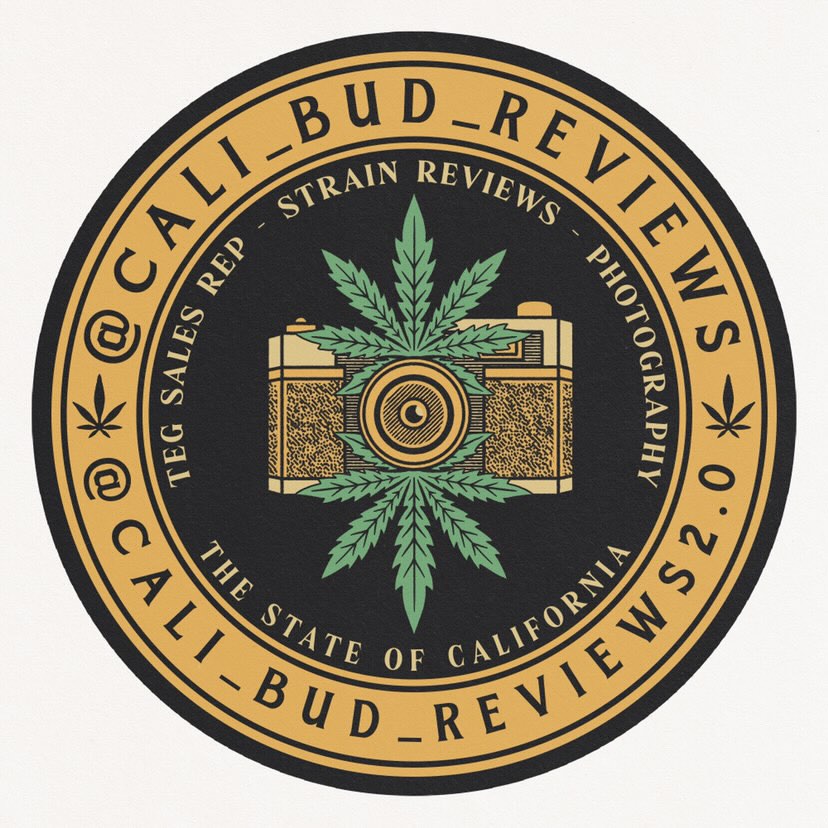 Advertisements