Strain Review: Guru from MÜV Florida
Guru Review @altmed_fl @muv.fl
Lineage/Genetics: Forbidden Fruit x Petrol OG
Indica or Sativa: Indica dominant Hybrid
Original Breeder: Swamp Boys Seeds
Grower: MÜV Florida
Dispensary: MÜV Florida
Guru Strain Review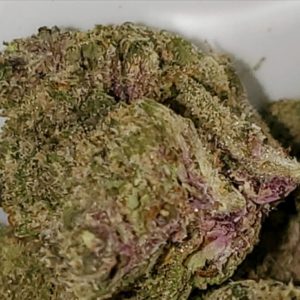 We have heard tales of this legendary strain for a long long time. Cheesy Grapefruit, Purple Garlic, Gassy Grapefruit Funk and many other nicknames. Upon opening I was caught off guard, hold up is this Ruby Red Grapefruit? A very citrus like smell, way more grapefruit than orange to me. Smell is sharp and tart, almost biting the nose with a slight sweet stench. Gassy undertones and a whole more diesel than pine with this strain.
If you made 10 people smell this blindfolded, would they know its cannabis? After my first session I almost said forget this review I'll just keep this to smell forever. Terp City Strain here.
A very gourmet taste and experience, seasoned somebody put time into this. Satisfaction like the perfect bite of food. The exhale was almost like I had eaten something delicious. Effects led to a nice mellow body high that is just right not too heavy not too light. It does not seem to be very sedating but it is definitely relaxed. I wonder what would happen if I smoked another? No couch lock, I can definitely get up but overall relaxed indica vibes just not too heavy. I have not had forbidden fruit but keep seeing that most hate it or love it and compare it to Guru. It is flabbergasting that cannabis can even taste like this.
At the Strain Games Medal Presentation Guru from MUV took home the Gold 🥇. It was a shocker as Guru had just shown up on the scene in the 850. Be sure to check out this Unique and Euphoric Indica. MUV has definitely come to play how many Gold Medal Strains can we find from this newcomer in 2020. Where does this put MUV in our next dispensary rankings? Find out soon on the Strain Games.
#strainoftheday #strain_games #gurustrain #legalizeit #muvflorida #muvflower #420life #flmmj #flamedicalmarijuana #altmedflorida #altmedfl #muvfl #cannabisreviews #cannabiscommunity #cannabinoids #cannabisculture #cannabisheals #terpenescience #terpenesmatter #terpcity #terpenemonster
Advertisements