Strain Review: Caribbean Breeze by One Plant
Caribbean Breeze @oneplant.fl 18%THC
Lineage/Genetics: Alien Orange Cookies x Sunset Sherbert
Indica or Sativa: Indica dominant Hybrid
Original Breeder: One Plant
Grower: One Plant FL
Dispensary: One Plant FL
Caribbean Breeze Strain Review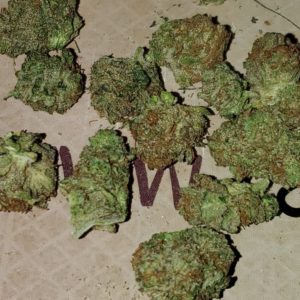 Little did I know at first this was the perfect name. Caribbean Breeze is an indica dominant hybrid cross of Alien Orange Cookies x Sunset Sherbert. In our experience so far this strain has shown some Sativa like effects. Now I did receive popcorn buds at 48 an 8th which was dissappointing. These pictures don't quite do it justice and the smell is Insane.
A very clean, sweet, smooth delicious citrus orange like flavor just permeates. However, there is a slightly Spicy berryish hash smell and taste under the sweetness but not too overpowering. This one is light and breezy and the name fits perfect, trust me. It is airy and windy. I should have got an ounce of this strain. MAC1 who? Seriously this is my favorite strain from one plant out of the 6 that I have tried so far. I think it would be great for work or anytime of the day honestly. Very euphoric and uplifting but steady at the same time if you know what I mean not a "cloudy" strain. Easy sailing in the breeze with these leaves. Oneplant and @pbud_mike knocked this one out the park ⚾️💪. I will be sure to get at least a half ounce if it returns. This one is perfect for creative activities. I enjoyed writing this review and I think musicians and other artists would love this strain.
At the Strain Games Medal Presentation Caribbean Breeze walked away with the Gold 🥇
This is a great hybrid strain that can be Sativa like in small quantities. It is great for laid back activities but you remain functional in case you need to get something done. If you do decide to go heavy on this strain it can get dreamy. Recently @strainslayer asked if you were stuck on an island which 3 strains would you bring and this one is a must. Trust me it will bring you a Caribbean Breeze even on the worst rainy day. Change the weather with @oneplant.fl and this amazing strain.
#oneplantfl #oneplantflorida #caribbeanbreeze #legalizeit
#organic #cannabinoids #cannabisreviews #medicalmarijuanareviews #strain_games #floridammj