Strain Review: Forum Cut Cookies from MÜV Florida
Forum Cut Cookies Tier 1 22% Review @muv.fl @altmed_fl
Lineage/Genetics: OG Kush x Durban Poison
Indica or Sativa: 50/50 Hybrid
Original Breeder: Ethos Genetics
Grower: MÜV Florida
Dispensary: MÜV Florida
Forum Cut Cookies Strain Review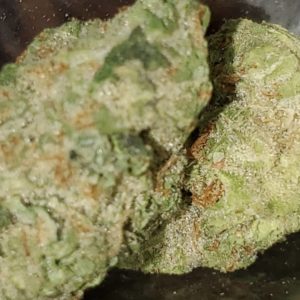 As anticipated the Forum Cut Cookies stood out amongst the competition at the Strain Games. I was instantly shocked by the smell when I opened that envelope. It was almost as if it burned and bit my nose at the same time. A very sharp and spicy, yet sweet and gassy fuel. This heady sativa leaning hybrid starts off euphoric and is a great mood booster. The buds are very dense and coated in white snowmen as you can see throughout the photos.
Take some stress off your brain and pressure off your chest with this happy lift. This medication ends up very relaxing and is also longer lasting than most other strains. However, it can be a little spacey and cloudy. Due to its high potency I would not recommend for beginners. One of my favorite phenotypes of the Girl Scout Cookie. This strain was legendary at MUV back in the flower cup days and I can see why. I am ecstatic that MUV will be here in the Capital City early 2020.
At the Strain Games Medal Presentation Forum Cut Cookies took home the gold 🥇.
Those Ethos Genetics are some of the best. This was the first appearance by MUV and we look forward to more of their strains at the Games.
#strain_games #strainoftheday #cannabiscommunity #cannabisreviews #legalizeit #hightimes #cannabislifestyle #MUV #altmedfl #flmmj #ethos #ethosgenetics #ethosseeds #forumcutcookies #forumcutgsc #gscforumcut #medicalmarijuana #cannabisheals
Advertisements