Strain Review: Gaz by Seven Leaves
The Gaz strain.
Lineage/Genetics: Grandpa's Breath x Motor Breath
Original Breeder: Dungeons Vault Genetics
Grower: Seven Leaves
Terpene Profile: Unknown
Gaz Cannabis Cultivar (Strain) Review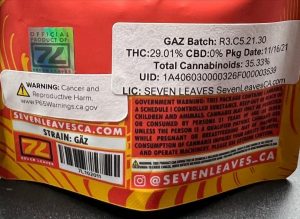 @sevenleaves.ca
@dungeons_vault_genetics_
Gaz has a light and fluffy structure to it. It boasts an overall light cream coloring and is caked in trichomes. You see sporadic tiny reddish orange pistils sprouting from its surface.
The nose is woodsy and peppery on the frontend. It has a nice kick of fuel and finishes earthy with hints of spice and gas.
The smoke was smooth and earthy. It has pleasant flavors of pepper and fuel on the inhale. The exhale is herbal and tangy with some diesel notes that linger.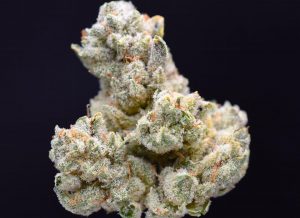 The high is relaxing and also uplifting. It's a great smoke for anytime of the day. Definitely a strain that will bring on some munchies.
Advertisements