Strain Review: Gorilla'd Cheese by Revolution Cannabis
Hows everyone doing!?
Hope you all been enjoying the @cannabis_cup Reviews!!
Now here comes Gorilla'd Cheese🧀 by @revolutioncanna
Lineage/Genetics: Gorilla Glue #4 x Clementine #46
Original Breeder/Grower: Revolution Cannabis
Gorilla'd Cheese Strain Review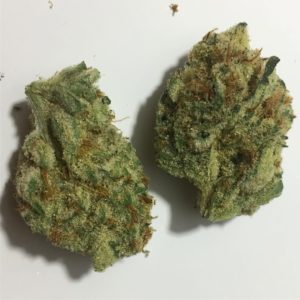 The nuggs had some great dark greens with dark orange hairs sticking out in a few places but not many. The trichomes coated the buds extremely well! The stalks stood tall and in some places completely shrouded the flower beneath it.
Aroma was very very 🤧 funky. It had a parmesan cheese scent with some undertones you would expect from a strain like Gorilla Glue that was very subtle. A mix of a sour and pine profiles.
The taste was cheddar cheesy and danky something I have not had in a very long time. The exhale had a lingering flavor of stinking garlic plus the gorilla gave it the potent gassy profile as well which showed me how deep the layers of a smoke can be.
The strength was truly there you get a great head high. The smoke is powerful and if you are a seasoned smoker you'll enjoy the 🤛🏼 punch. Your lungs will feel like you just did a 30 minute aerobic exercise. All the signs of a well grown cheese strain.
In all I was super 😀 happy with this cultivar. Im happy a grower is willing to bring that variety to the table and not only bow down to the demands of the markets. This flower was allowed to be everything it was meant to be. I suggest you all pick this one up!
Gorrila'd Cheese 🦍 gets a 8.5/10
———————
I am a little disappointed that @hightimesmagazine does not appear to be posting up an elaborate description of the winners and why they were selected in the case of Colorado. Ill do my best to provide Illinois info here.
—————
#hightimes #cannabiscup #medicalcannabis #legalcannabis #cannabiscommunity #cannabis #sativa #indica #gorillaglue #topshelf #fsc420 #420 #illinois #dispensary #trichomes