Strain Review: Grape Skunk by Cannabella Seed Club
GRAPE SKUNK 💙
THC 23%
Indica Dominant
Lineage/Genetics: Bella Ortega x Pineapple Gold
Original Breeder: Cannabella Seed Club
Grape Skunk Strain Review
This is such a chill high.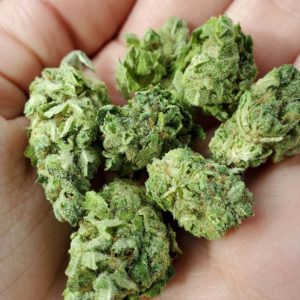 Not that mentally straining so one's thoughts flow well.
Proceed with caution if you have panic attacks and paranoia, but it works well for anxiety.
And super body relaxing.
It's perfect for relaxing and doing nothing, sleeping, watching series.
And if you have slight cardiac problems, it's pretty damn good.
Do not underestimate cuz with just a few hits one gets high.
.
.
When i went into the dispensary and told my budtender friend how i was feeling, his cowoker suggested a strain for me. He replied with:
"i know my girl, that strain doesn't have enough THC potency for her."
Then he proceeded to offer Grape Skunk to me.
And let me tell you, I'm not disappointed at all.
.
.
.
#weedblog #weedlife #weedporn #weedgirls #weedgirls #weed #marijuana #cannabispr #cannabiscommunity #cannabis #cannabisculture #smoking #weedblogger #smokeweedeverday #iloveweed #mj #420 #420blog
#smokingfetish #stoners #stonergirl #weedreview #weedculture #weedenthusiast #weedlover #cannabislover #cannabis #hybrid #indica
Advertisements