Strain Review: Grape Sugar Cookies by Bedford Grow
Grape Sugar Cookies 🍪
By Bedford Grow.
(Cannabis cup)
Lineage/Genetics: Unknown
Original Breeder: Bedford Grow
Grape Sugar Cookies Strain Review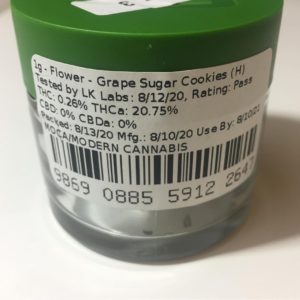 The name got me excited alone, peeks into the jar reveal great looking nuggets and I proceed. 🤤
I open the jar to an aroma of sweet sugary cookies with sugar icing, partnered with a delightful sweet 🍇concord grape. The scent is so clear it is freaky, there is no doubt the name represents the smell of the strain.
The nuggets were amazing. Dark gray Greens with purple hues with darker pink purple on the inner nugs. The trichomes were a camouflage green and completely covered the cannabis. So far smell and looks are next level on this strain.👍🏼
The terpene profile was earthy and creamy. I felt like the terpenes were not fruity or sweet the weed did not taste near as good as it looked and smelled im not sure if this was a result of drying and curing. Either way the smoke was a let down and It shows that you should never grab a strain because of its name as it could be a stretch from the actual experience.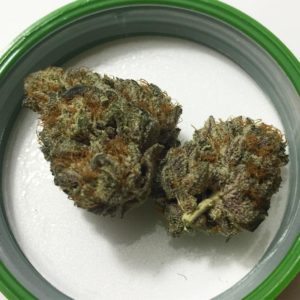 The effectiveness was also lackluster and I do not think I can label this a potent batch. I felt this cultivar had the potential to be a 10/10 strain but the looks and smells alone are not enough. If @bedford_grow_il can dial this in it has potential for being a prized genetic. Don't let this one slip away is my suggestion.
Grape Sugar Cookies gets my 6/10. 👨🏽‍💻
————
#hightimes #cannabis #cannabiscommunity #legalcannabis #medicalcannabis #recreational #dispensary #terpenes #thc #fsc420 #sativa #indica #trichomes #bedfordgrow #illinois @hightimesmagazine #cannabiscup