Strain Review: Iverson '96 by Viola
Iverson '96 🏀
Lineage/Genetics: Kush Mintz x Grape Stomper*
Original Breeder: Unknown
Grower: Viola Brands @viola
Terpene Profile: Unknown
Iverson '96 Cannabis Cultivar (Strain) Review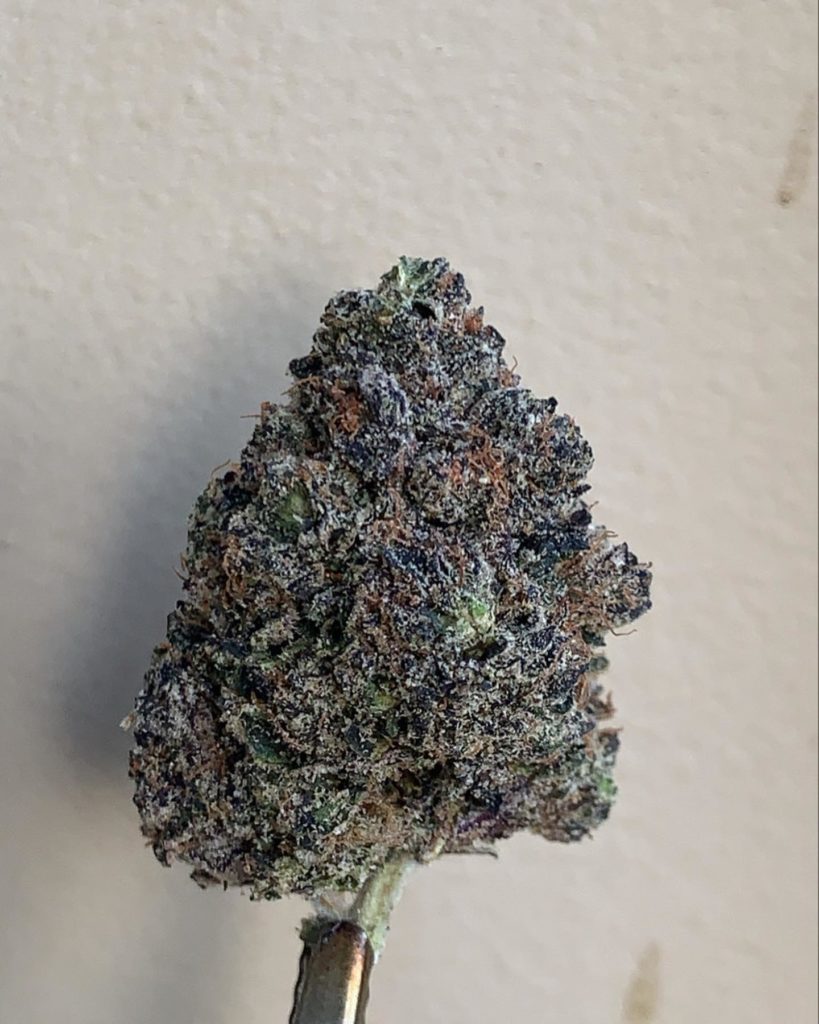 NOSE: Citrus Cream Puff ☁️ earthy zest undertones 🌍
DRY PULL: sweet kush cream – mild hint of salt&spice 🔥
STRUCTURE: Bold beautiful multi colored nugz holding together in kush clumps. Slightly dense & arid☀️ concentrated orange hairs towards the tops of nugz. A snowfall of triches showing uneven dispersion that gives way to more undertone colors. Scarce purp throughout.
TASTE PROFILE: Kush&Biscuits🥖 sweet dough accompanied by a kushy gas💨 slight hints of grape on the exhale that smoothen out. Full flavor but soft exhale. Elegant taste with a kush M.O.🌳
EFFECTS/DURATION: the CHILL effect✨Tranquillity&calming energy with this one. A FULL body high that tapers off into a somber mood. Dry Mouth &Munchies are almost guaranteed. Waves of slight awareness & being are exhibited but on a quieter scale🤫 relaxing of the muscles stand out the most to me👁
GRADE:7.5/10 ⭐️
I think this is great flower for someone who is always on the move and looks for that late night turn off switch. In my opinion, the kush mintz is the more dominant presence and exhibits most of the effects. I was expecting more grape stomper on the structure and taste profile but was pleased to feel some effects related. @viola is not a hype brand- And I'm hoping the Iverson isn't a one hit wonder hype drop either. I believe Iverson could potentially be a permanent "player" for them😉 It also looks like they will be dropping Iverson '01 in acouple days🏀(unsure on lineage). Also- I believe this strain is a perfect fit for most food pairings. It's tart biscuit flavor could pair with any carb specific dish(pasta/potato)or any soft/cold dessert 🍨
I care about what YOU smoke!! Let me know what your rollin up‼️
LOVE
.
.
.
.
.
.
.
.
.
.
.
.
.
.
.
.
.
.
.
.
#craftweedblog #weedblog #weedblogger #SouthernCalifornia #Sandiego #sativa #hybrid #indica #highsociety #joints #blunt #rollup #prettynugs #flower #concentrate #dabber #dabrig #craftweedlover #craftmaryjane #420 #connoisseur #fireflower #greenindustry #viola #iverson #iverson96
Advertisements