Strain Review: Lemonade Queen
👑🍋LEMONADE QUEEN 🍋👑
Lineage/Genetics: Unknown
Original Breeder: Unknown
Lemonnade Queen Strain Review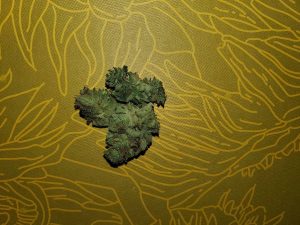 I found these pics of this strain which i meant to go buy more of to write a review because i liked it so much but it ran out.
So here's a lil mediocre review:
This strain ended up giving me a euphoric motivated high that left one feeling upbeat and ready for the day.
It was a bright green with some deep purple undertones that can be appreciated under the different lighting in the video vs the pictures.
I'm quite sure it's a sativa or sativa dominant strain.
.
.
.
.
#cannabiscommunity #cannabis #cannabisculture #cannabispr #weed #marijuana #weedblog #weedlife #weedporn #weedgirls #weedblogger #cannabisenthusiast #420community #420everyday #weeddaily #cannabisbabe #stonergirl #smokespot #headintheclouds #strainoftheday #puffpuffpass #420photography #blazedbeauty #420blazeit
Advertisements