Strain Review: Lunar Lemon Shine
🌙LUNAR LEMON SHINE🍋
THCA 19.36%
Lineage/Genetics: Unknown
Original Breeder: Unknown
Grower: PRICH Biotech
Lunar Lemon Shine Strain Review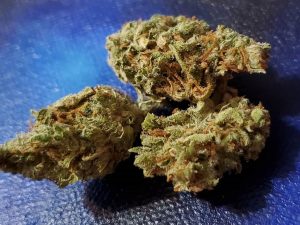 HYBRID. I suspect sativa dominant💛 and on top of the color matches
I smoked it in my pipe.
It was super uplifting and motivational. Doesn't send your mind rambling so it shouldnt activate paranoia. The flower smells so citrusy and sweet. 💕
Might activates your munchies a bit if I'm honest, but for me that's a good thing cuz i haven't eaten in a while.
A pretty nice strain would maybe try again.
Buy more than just a gram next time.
.
.
.
.
.
.
.
.
#stonergirl #cannabiscommunity #cannabis #cannabisculture #cannabispr #weed #marijuana #weedblog #stonergirl #smokeweedeveryday #420blog #420everyday #weedreview #weedstagram420
Advertisements