Strain Review: Mac 1 by aeriz
🛸🍪 The Mac strain is on my list of top cultivars right now and this time I was able to get my hands on aeroponic grown cannabis by @aerizusa . Big thanks to @cannasseurachicago for sharing this with a fellow cannabis explorer.
Lineage/Genetics: Alien Cookies x Colombian x Starfighter
Original Breeder: Capulator
Grower: aeriz
aeriz Mac 1 Strain Review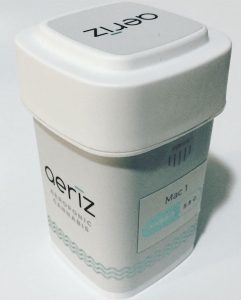 The nuggets say it all when it comes to mac these were fuzzy covered in trikes with an 🐲 emerald hue. Soft and spongey to the touch with a great smell.
The smoke with this one in particular was very floral. It was a sweet aromatic experience almost like the weed was cured with 🌷rose petals. You quickly start to feel your lungs become more expansive which is a clear sign of a potent powerful flower product.
The high set in quickly and once again I was impressed by some yummy powerful MAC 1 🤙🏽.
I score the pack from aeriz 8.5/10
————
#cannabis #medicalmarijuana #legalcannabis #fsc420 #mac1 #dispensary #terpenes #trichomes #floral #indica #cultivar #strain
Advertisements