Strain Review: MAC 1 by True Genetics
MAC 1
Lineage/Genetics: Alien Cookies x Colombian x Starfighter
Original Breeder: Capulator
Grower: True Genetics
True Genetics MAC 1 Strain Review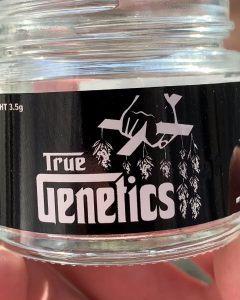 @truegenetics_
@rolledbypdc1
MAC 1 really caught my eye when opening the jar due to its dense, frosty, evergreen nugs with with hues of lavender and pale rose. Very "green" from afar, MAC 1 deserves a closer examination revealing its complex, twisting color pallets.
MAC 1 boasts a classic gas flavor with a notable zing of citrus. In addition, I noticed a earthy "cake" undertone providing a subtle sweetness to balance the flavor.
MAC 1 hits fast and hard. Instantly felt behind the eyes, MAC 1 provides a euphoric, hazy thwack to the head. An Ideal end of work day strain, MAC 1 alleviates the days wear and tear, and sets a new tone with a sociable, creative, yet stoney high. Body effects creep up over time and are particularly noticeable in the shoulders and limbs, leaving users in a restful, "loose" state.
Strength: 8.9/10 a true hybrid strain with an impressive initial high and ensuing body effect. Would recommend.
#Budfinder
•
•
•
•
#dcbud #dc420 #420 #dcweed #mdweed #stoner #marijuana #legalizedweed #dccannabisculture #budtender #strainfinder #thc #dcgrown #dcgrowers #cannabisdaily #dccannabis #dcdabbers #dcedibles #puffpuffpass #dcnightlife #dmv420 #topshelf #devilslettuce #stoner #whiteashonly #cleanmeds #i71 #MAC #mac1
Advertisements