Strain Review: Medellin by Lemonnade
Medellin 8/10 by TheLemonnade.
Lineage/Genetics: Unknown
Original Breeder: Lemonnade
Grower: Lemonnade
Medellin Strain Review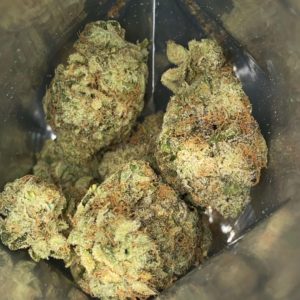 Definitely one of the gassier strains from the lemonade lineup Madcow really did there thing. Coming at 40%THC. Super gassy musk with a side of pepper soon as u open the bag. Frosty crystallized light green nugs with orange hairs that stand out a little. Very sticky on the break especially for it being 2-3 months old.
Smoke was dumbass smooth really burned good creating a lot of smoke. Gassy on the smoke flavor as well but you could taste a little bit of sour lemonade but mainly gassy with pepper. High was strong as well hitting me right in the head but it's not the type to knock you out or melt you away I was still able to function which was surprising. This was a great lemonade strain that I would try again especially cause if done by madcow.
#madcowgenetics #bernersmerced #420 #710 #medellin #thelemonnade #cannabis #cannabisreviews
Advertisements