Strain Review: Motor City Magic by Runtz
Motor City Magic 9/10 by GT/Runtz.
Lineage/Genetics: Unknown
Original Breeder: Unknown
Grower: Runtz
Motor City Magic Strain Review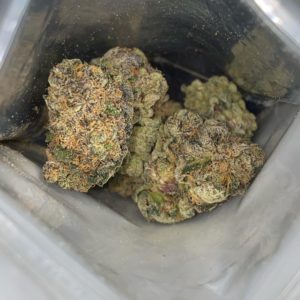 Definitely a creamy strain right off back from smell a little sweet/candy in there as well. Nice medium size nugs with a good amount of orange hairs and a little purple on every other nug. Break down was nice not super sticky but strong and solid not breaking into dust.
Smoke was intense for the most part on the flavor and high. You still get that creamy taste in the smoke but it's less sweet and more of a menthol taste on the inhale and gassy on the exhale. For the high it's extremely strong hitting your head instantly the type of strain to leave you stuck😪.
#couchlock #420 #710 #runtz #GT #motorcitymagic #exotic #cannabis #cannabiscommunity #cannabisreviews
Advertisements