Strain Review: Dinner by The Fundraisers
The Dinner strain: 9/10 by The Fundraisers.
Lineage/Genetics: Unknown
Original Breeder: Unknown
Grower: The Fundraisers
Dinner Strain Review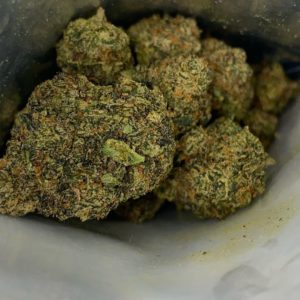 Crazy flavor profiles on this strain.
Buds on this one are on the darker green side with purple leaves and bright orange hairs.
Smell is sweet like cornbread when opening the bag.
Breakdown was interesting cause it was dense but also soft a the same time and it exposed some gassy tones that were hiding on the inside under the sweet cream.
Smoke was very strong and made me cough heavily that type of cough that makes your high more intense.
Flavor was insane with the inhale being a very sweet cream like evaporated milk 🥛 and gassy pepper exhale like a angus steak 🥩.
High was much in the head and accompanied a little by the body I'm not gonna lie it didn't hit super hard for the first few hits but randomly halfway through it smacked me.
#zaza #dinner #thefundraisers #exotic #420 #710 #cannabis #cannabiscommunity #cannabisreviews #bayarea
Advertisements