Strain Review: Sunset Sherbert by Fire AF
Dropping another one!
. @fire_af420
. @perfectunionstores
. @trunorcal420_
. @westcoastsmokeshow
Brand: Fire AF
Cultivar: Sunset Sherbert
Lineage/Genetics: Girl Scout Cookies x Pink Panties
Original Breeder: SHERBINSKIS
Grower: Fire AF
Dispensary: Perfect Union
Fire AF Sunset Sherbert Strain Review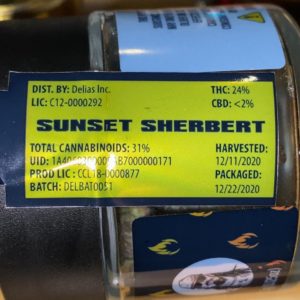 24 %THC
<2% CBD
31%Total Cannabinoids
Harvest Date: 12/11/2020
Pkg Date: 12/22/2020
Comments: Seen their slaps around IG on various pages. Haven't tried but never had a bad sunset sherbet yet. Let's see what's up!
Review
1. Scent: Earth and slight sugar. Hints of spice on the tip of the nose as well.
2. Appearance: Sparks flying! Lots of glittering rich trichomes on the bud, weaving thru neon green hairs. Wild looking jungle landscape-esque.
3. Nug Structure: Sticky to the touch when breaking nugs by hand. First bowls were nicely packed down.
4. Smoke:Pretty chill so far. Slightly tingling nose on exhale, no coughing off the bub. Later on, delicious smoke off a clean bong. Whoa.
5. Taste: Sherbet standards: little fruity candy but small gas spots and earth again. Full flavor punching.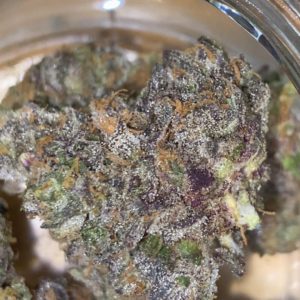 6. Reaction: Well this guy got my mind relaxed but the body is not all there yet. Low back pain is still raging, legs are not happy (spasms) but will kill off the bowl & check back. Yee was def feeling sus at first but had major back issue last night. Took a nap and loaded this up for a late night WarZone session, def was ripped: Full on 45 mins -1 hour off a single bowl.
7. Conclusion: First loads had me a bit disappointed but it was just my body feeling way off due to sciatica. I came back to this in the middle of the night and was very stoned, gaming hard but not losing every battle. Lol. No wins tho. Needless to say, I had a good time on this one, the start of the review was a bit pissy but that was a body issue not the weed. Highly recommend this batch.
#NoHashTagz