Strain Review: Apple Fritter by Trinity Reserve
Let's roll another one:
. @trinityreserveofficial
. @lemonnadesacramento
. @trunorcal420_
. @westcoastsmokeshow
Brand: Trinity Reserve
Cultivar: Apple Fritter
Lineage/Genetics: Sour Apple x Animal Cookies
Original Breeder: Lumpy's Flowers
Grower: Trinity Reserve
Dispensary: Lemonnade Sacramento
Trinity Reserve Apple Fritter Strain Review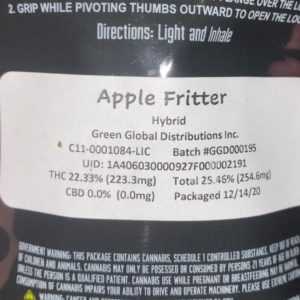 22.33 %THC
0% CBD
25.48% Total Cannabinoids
Pkg Date: 12/14/2020
Comments: Saw a half for a super ticket but opted for an 8th just to make sure I liked the brand. The bud tender advised folks been sleeping on em so I gave it a why not scoop.
Review
1. Scent: Soil, spice, and a little scent of a dulled fruit that could be an apple.
2. Appearance: Dense, frosty, nice looking green nugs with hairs, trichomes and a nice gleam.
3. Nug Structure: Dense guys. Money nug is cured, almost dry to the tough but not crumbling. The small nugs also held into pebbles while breaking by hand. Good signs.
4. Smoke: Really nice on the inhale and exhale. I'm getting a slight ting on the back lower tasted buds. But really smooth.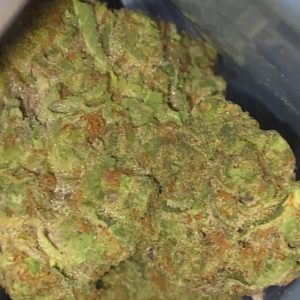 5. Taste: Apple spice – if you had apple cider almost but it's like a lacroix, it's faint.
6. Reaction: Solid stone for nearly an hour plus. Body and mind were present but relaxing the entire time. Munchies were def needed.
7. Conclusion: I'll def scoop their large format. It's a great smoke for anyone to be completely honest. Im sure veterans who consume higher volumes would enjoy having this in their collection.
8. UPDATE: no large formats located 😭😬🤦‍♀️ smart folks!!! Lol.
#NoHashTagz