Strain Review: Stiiizy OG by LIIIT
Aloha IG Fam! Lets roll!
. @stiiizy
. @lemonnadesacramento
. @westcoastsmokeshow
Instagram police are shitting on us right now. Make sure to bookmark and share your folks' stuff to break the algorithm.
Brand: Stiiizy Liiit
Cultivar: Stiiizy OG
Lineage/Genetics: OG Kush
Original Breeder: STIIIZY
Grower: LIIIT
Dispensary: Lemonnade Sacramento
Stiiizy OG Strain Review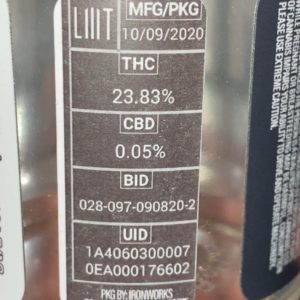 23.83%THC
0.05%CBD
Mfg/Pkg Date: 10/9/2020
Comments: Stiiizy is pretty new to me. We grabbed an 8th but the review didn't come together in time, meaning we smoked it too fast. Hoping for the same results.
Review
1. Scent: Twangy Pinetrees. Almost artificial but it's a stank tree vibe. Days later it's more of a refreshing scent of earthy water and soil.
2. Appearance: Golden dust at first with gobs of purpled bud sprinkled throughout. Looking pretty dense.
3. Nug Structure: Sticky bubble like nubs off the stem. Not long wavy bud to leaf but round chunks.
4. Smoke: Hard bong rip lead to a lot of coughing so bub or joints for the rest of the jar. Fresh bowl, clean bub, much smoother for sure.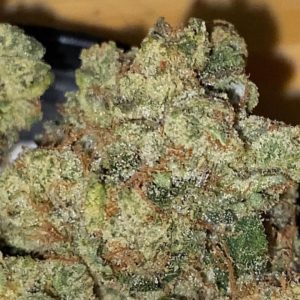 5. Taste: I'm getting a tad more of a peppery reaction to the tip of the tongue. Nose is tingling for sure.
6. Reaction: GF wasn't a big fan at first. but it grew on her. My reactions: Slight eye focus issues (heavy red eyes) body sedation for sure, but it's coming with a slight head pop. Not necessarily what I need for myself. Little too spacey for those trying to focus.
7. Conclusion: Slightly too much for my liking. 😂 honestly, took a rip, not even a bowl and was caught slipping in the brain slightly. If you need to do something, avoid this one. However, great for chillin (socially distant ofc!) or rollin blunts with.
#nohashtagz
#happygreenwednesday