Strain Review: Old Family Purple by Liontree Farms
Time for another @mongoosecannabis and @liontreefarms review, this time of the Old Family Purple strain. I'm really enjoying reviewing Mongoose's stuff since they opened, and with @tetra.pdx closing for a few weeks, I'll probably be doing it even more for a bit.
Lineage/Genetics: Triangle Kush x Purple Urkle
Original Breeder: Unknown
Grower: Liontree Farms
Dispensary: Mongoose Cannabis
Old Family Purple Strain Review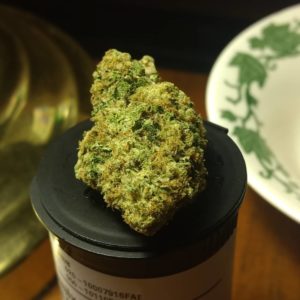 This was a great night time smoke. Felt like some of the old school "Kush" you'd buy on the black market.
Super heavy and sedating with some serious sleepiness after a few minutes. I have a lot of insomnia trouble, and this took care of it in short order.
Get this stuff when you see it. Support your local shop in the safest, most curbside pick-upy way you can.
_
Check out the rest of my reviews right here on www.thehighestcritic.com
.
.
.
#thehighestcritic #washyourhands #strainreviews #420review #strainreview #oregonweed #pdxweed #mmjpatient #mmj #OMMP #medicalmarijuana #pdxcannabiscommunity #oregoncannabiscommunity #portlandweedreviews #portlandcannabis #smokelocal #oregonweedreviews #higherthanmost #pdxcannabis #oregoncannabis #weshouldsmoke #cannabisreviews #cannabiscommunity #portlandcannabiscommunity #portlandweed #portlandtrees
Advertisements