Strain Review: Platinum Bubbagum by TheBubbaGum Company
Platinum Bubbagum 🤯🍡
Lineage/Genetics: [Platinum Bubba Pheno cut]
Original Breeder/Grower: TheBubbaGum Company
Terpene Profile: Unknown
Platinum Bubbagum Cannabis Cultivar (Strain) Review
Class: Exotic [SoCal]
Powered and Cultivated By:
@thebubbagumco
Smell | Flavor: Dense and kushy, as I expected, but the Plat has a depth on it I didn't expect, and it's the slight actual sweetness of something sugary which actually hits of bubblegum. Break it open and the sweet Kush is prominent. As you pearl that up, you'll take a dry pull and get that sweetness relaxed on your taste buds, and it gets you settled in ready for the spark.
The High: Spark this up, and you're invited to a smooth draw that tastes just as the terps smell. The strike is a bit abrasive, but no cough, just smooth pulling through the smoke which you'll find is an extremely clean high; pearl white ash. Halfway through you'll be chilling with a smile on your face. The terps create a comfortable space for you, and relaxes your mental into a blissful state. This is some dope created for the classic terp smoker who likes the exotic hit and perfect for those who need a mental release, it's a nice step away from those typical gelato terps without downplaying flavor.
Dope's Thoughts: Overall I loved it. Only thing I'd like is for more strike, especially when smoking a Kush variant, just a personal grievance, other than that a dope 2-3 hour high.
This gets a smooth 7/10 from me 💯
#cannabisporn #nftgallery #cannabiscontent #instaweed #weeding #smokeweed weedart #smokingweed #weedcommunity #weedsmokers #weedfeed #weedphotography #weedofig #weedpics #iloveweed #weedingday #weedlovers #caliweed #weeditit #weedporndaily #weedmann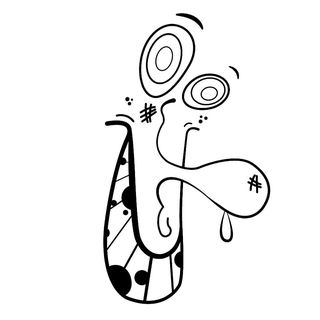 DOPE, THE REVIEWER!
Now Featured on The Highest Critic ⭐️
Young Mogul 👺 DMV ‼️
Culture Artist & Cannabis Reviewer. Creator of // #DOPAMINE 🧠