Strain Review: Sour Shizu by THE TENco
Sour Shizu 🍋 🤯
Lineage/Geentics: [Sour OG Pheno]
Original Breeder/Grower: THE TENco
Terpene Profile: Unknown
Sour Shizu Cannabis Cultivar (Strain) Review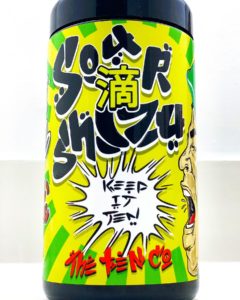 Class: Brand Exotic –
Limited Batch [Socal]
Powered & Cultivated By:
@_thetenco @theten.co @sourshizu
Flavor Line: Keep It Ten ‼️
——-———————————
Inspired by the flowers classic terp hit and lineage, "Shizu" or "Ancestor" becomes the idea moniker for this grow.
Smell | Flavor:
Break open the lid, and you'll definitely in for a sour run. The terps are sour, with a big hint of lime, and a touch of pine. It's enough to make your nose hairs tingle, and sends you back to a place of nostalgia. As you pearl it, the dry pull invigorates you, and those classic terps hit your taste buds as you spark it up. Clean inhale, clean flush on the ash.
The High:
First few pulls, the sides of your head and the base of your neck instantly relax. It's as if the terps make things quiet, collected even. A third of the way through, you should be buzzing pretty hard with this. The Limonene and Pinene in the high really go for your body and mental, and those OT smokers would revel in this type of high. Halfway through and continuing, your eyes get heavy along with your face, and you should be on a wave of chill. This is a dope flower for those who have anxiety, or even mental strain, or those who find themselves to rushed and need a calm down. For those who don't smoke regularly, it can make you pretty incoherent and unproductive if you aren't use to operating on such a strong high.
Dope's Thoughts:
Overall, this Ancestor is a good teacher. Reminding me about terpene profiles from back in the day, this is a dope reset in flavor, and with a 3 – 4 1/2 hour high so niceI 'd pick it up a third time.
This gets a solid 9/10 from me 💯 #DOPAMINE
#weednation #weedlover #girlsgoneweed #legalweed #weedart #smokingweed #weedcommunity #nftgallery #weedsmokers #weedfeed #weedphotography #weedofig #weedpics #iloveweed #cannabisphotography #nftcommunity #cannabisnft #cannabisreviews #weedlovers #caliweed #weeditit #realreview #weedporndaily #cannabiscontent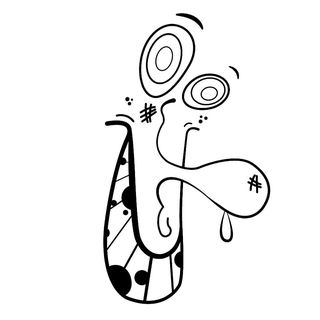 DOPE, THE REVIEWER!
Now Featured on The Highest Critic ⭐️
Young Mogul 👺 DMV ‼️
Culture Artist & Cannabis Reviewer. Creator of // #DOPAMINE 🧠