Strain Review: Lemon Popperz by Super Dope
Lemon Popperz 🍋 💥🍬
Lineage/Genetics: [Gelonade pheno cut]
Original Breeder: Super Dope
Grower: Super Dope x Hi Tech x Fear of Boof
Terpene Profile: Unknown
Lemon Popperz Cannabis Cultivar (Strain) Review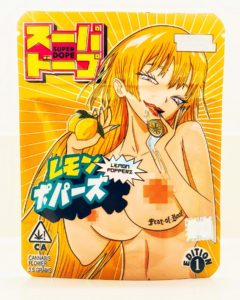 Class: Branded Exotic [SoCal]
Powered By: @superdopebrand.com_
Cultivated By: @superdopebrand.com_ X @officialhitech X @fearofboof
Flavor Line: Super Hentai 🍒
Smell | Flavor:
Breaking into this, there's a lot of dank wafting off the flower. Definitely some sweet notes, but this lemon and funk is much more apparent. As you pearl her up, you'll see that lemon comes in gassy, almost with a citrus which kicks you in your sour glands. However, in the inhale, you get a flavor change of what taste like a gassy lemonhead with a slight cream on it. Definitely interesting in the terpene mix.
The High:
As you pull at this one, you'll find yourself hit by the mental uplift and boosting high. It's got this those Limonene terps heavy, which gives you this brain buzz that leaves you in a chill space. Halfway through, you'll find that buzzed traveled down to the back of your head and right under your eyes, but you aren't tired by any means, just feeling the buzz sedate you and lower your eyes a bit more. This would be perfect for social situations, but also one for production as it produces some extra energy.
Dope's Thoughts: Overall, some real dope and for me, My choice over the Cherry Popperz in terms of strike. The flavor was more potent in the Cherry, however this stands with personality on its own.
This gets an 8.5/10 from me 💯
#DOPAMINE
#420 #cannabis #cannabiscommunity #710 #weedporn #hightimes #highlife #cannabisculture #losángeles #weedstagram #420nurses
#710society #growlife #caliweed
#haze #herbalife
#hitdemfolks #terps
#hitthatbitforthegram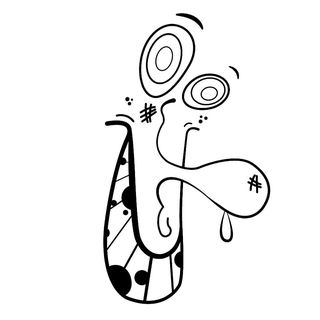 DOPE, THE REVIEWER!
Now Featured on The Highest Critic ⭐️
Young Mogul 👺 DMV ‼️
Culture Artist & Cannabis Reviewer. Creator of // #DOPAMINE 🧠
Advertisements