Strain Review: Prickly Pear by Turtle Pie Co.
Prickly Pear strain🌵 🍐
Lineage/Genetics: [Gelato X (Bag Seed)]
Original Breeder/Grower: Turtle Pie Co.
Terpene Profile: Unknown
Prickly Pear Cannabis Cultivar (Strain) Review
Powered By: @turtlepieco
Cultivated By: @turtlepieco
Class: Branded Exotic [SoCal]
Flavor Line: Self-titled
SMELL | FLAVOR:
Break the seal on this, and your invited to this strange aroma, but pleasing. It's fruity, earthy, and even floral in its smell. It's almost like lavender and funk, with a drip of gelato added, creating something interesting and more natural in flavor. Almost gives me even a calming feeling from the thought of this alone, and as you break a nugget open, that purp and nearly rosemary-like scent flys out much more stark.
THE HiGH:
I rolled 1.35 of it in an organic hemp raw w/ Filter tip. In the first few strikes, you'll first feel that pressure in your brain, mostly near the back of your skull before it develops around your whole mental. Those purple terpenes get your eyes very low, and creates more of a buzzing activity by the sides of your head. By the halfway mark, you'll start to get comfy in your setting and maybe even want to vibe out with some people. Your mental now is chill like the ocean. Smooth thoughts, eyes are red and low-low, and you get that hit of CBN/CBG and start to feel weighted in your muscles.
Dope's THOUGHTS:
Some real flame coming out the wood work. If I had any grievances towards it, it would be the strike off of it I'd enjoy more if it wasn't as smooth as it is. Typically nowadays I'm starting to see people realize Gelato X Z terps do something different in the draw of a flower, and a normal gelato in the hybrid boost that smoke and flavor, but the hit needed more for me. Otherwise, a really dope project. I hope they spin this one back but with a change to it.
This gets a 7.5/10 from me 💯
#DOPAMINE
.
.
.
.
.
#dmvcontentcreator #dccannabisisweed #virginiacannabis #dchempcommunity #virginiahemp #cannabisreviews #thehighestcritic #cannabiscritics #strainhunters247 #flavorchaser #strainreview #strainreviews #cannabisreviewsmd #cannabisreviewsfl #westcoastcannabis #eastcoastcannabis #weedporn #weedcontent #cannabiscontent #cannabiscontentcreator #dmvphotographer #cannabisphoto #cannabisphotography #weedphotography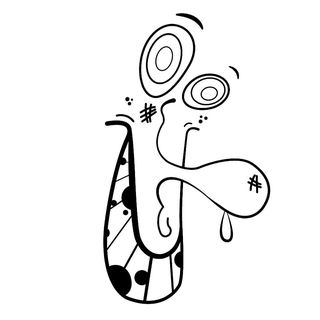 DOPE, THE REVIEWER!
Now Featured on The Highest Critic ⭐️
Young Mogul 👺 DMV ‼️
Culture Artist & Cannabis Reviewer. Creator of // #DOPAMINE 🧠