Strain Review: Taro Gelato #9 from Tasty Selections
Taro Gelato No . 9
TYPE : medicinal
GROWER – Grower4life @grower4life_
BRED BY – Kraken Genetix @krakengenetix3.0
BRAND – Tasty Selections @tastyselections
LINEAGE – Gusher Pie 3 x Açaí Berry Gelato Bx1 pheno 9
MEDIA USE – soil
Terpene Profile: Unknown
Taro Gelato #9 Cannabis Cultivar (Strain) Review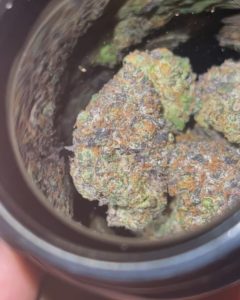 APPEARANCE – 9/10
The nugs are dark purple & green hue fluffy dense nugs cover in frosty 🥶
AROMA – 9/10
The aroma on the nugs are sweet , sherb , fruity
FLAVOR – 8/10
The flavors on the Taro Gelato is sweet with a sherb flavor on the inhale and a sweet flavor on the exhale
EFFECTS – 8/10
The effects through out the session was good for a wake & bake session . You get a head high your eyelids will get lower threw out the session great flavor during the session also got a good body high as well ! this was more on the Açaí berry gelato flavors then Gusher pie it have the Gusher Pie 3 looks .
CONCLUSION – 8.8/10
Information from @grower4life about Gusher Pie 3 Down👇 below
Here's the back ground history break down on the Gusher Pie #3.
"I received the Gusher Pie F1 seeds in March of 2019. I germinated a total of 8 seeds out of a 12 pack of seeds, I generally don't germinate an entire pack of seeds incase the seeds are no longer available in the future. I sent in plant samples to Steep Hill Laboratories for the (Genkit) sex testing May 1st 2019 and had the test results back with in a few days. Test results showed 6 Females and 2 Males..

May 31st 2019 all 6 mother plants were established enough and ready to take clones.
June 18th 2019 all 6 Female Gusher Pie F1 starter plants were planted into the beds to begin vegging in preparation to put into bloom.

September 10th 2019 all 6 Gusher Pie F1 tester plants were harvested and the drying / curing process began. On October 20th 2019 I made the decision with the feedback that I received from the smoke /taste/potency testers that the Gusher Pie #3 was the one to pick and put into rotation.

In my 25 years of growing I've purchased and hunted through more genetics than I can even remember and have to say that it's mind blowing that I was able to find such an amazing and unique plant that goes above and beyond checking all boxes in just 1 pack of seeds. I have a tremendous amount of respect for top-notch breeders like GreenFire Genetics that dedicate themselves to bring the best genetics to growers like myself."
All his flowers are small batch, soil grown and slow cured to ensure the highest quality.
@grower4life_ & @_greenfiregenetics @theoriginalgusherpie3 @therealgusherpie3
Available Exclusively @tastyselections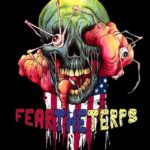 Advertisements