Strain Review: Tombstone by PRICH Biotech
Good Afternoon!
Today, we're going to talk about Tombstone!
Lineage/Genetics: Triangle Kush x Star Dawg
Original Breeder: Greenpoint Seeds
Grower: PRICH Biotech
Tombstone Strain Review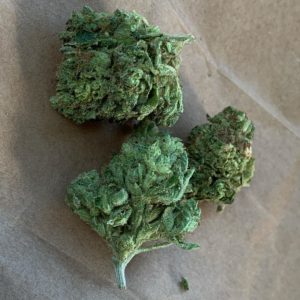 Profiles: This strains has a berry, piney and amonia taste with an earthy lemon smell.
Tombstone has obtained the best qualities from her parents: Triangle Kush offers exceptional potency and enduring mouth coating taste while Star Dawg adds mind blowing stone. This strain delivers a very relaxing and euphoric effect that will ease your pain and heighten your mood. If you want to kick back on the couch and unwind after a long day at work, this is exactly what you are looking for.
Tombstone's strain type classification is to be talked about, a lot of dispensaries have it as a hybrid indica while you look for information and the cultivation center (PRICH Biotech) that process it classify it as a sativa.
.
.
.
#bud #nug #ukstoner #life #cannabisconnoisseur #fire #cannabisgrowers #fueledbythc #weedcommunity #ganja #nugs #cannabisphotography #topshelf #growweed #haze #daily #wedontsmokethesame #stonedsociety #nugsofbeauty #dankofengland #kushgirls #hampshirecanna #smokeweedeveryday #budsofbritain #nugshots #loud #flavours #boutdatbud #flavacrava #gascakes