Strain Review: Toxic Candy by Gelato Kid
Toxic Candy 📈📈📈📈
Lineage/Genetics – (lemon Cherry Gelato) (Runtz bagseed)
The Brand – Gelato Kid @gelatokid @smokingposionivy
The Bred by – Gelato Kid @gelatokid
Via – @georgetownexotics_ @zahzah_manei71
Terpene Profile: Beta Caryophyllene Dominant
Toxic Candy Cannabis Cultivar (Strain) Review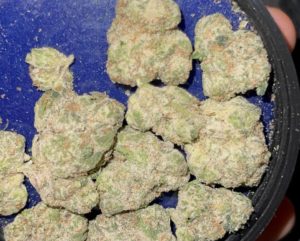 The Visual Appeal –
The Cannabis era in 2022 is all about presentation . Came in a Mylar bag I do like the concept on the bag . On the bag is hazardous gummy bears melting with candy in a Hazardous Waste Container
The Appearance – arrays of colors is from green to dark green nugs very frosty nugs looking some baby diamonds shine on the nugs . The thc on the nugs is short so buds look like got sugar on it . Semi dry nugs
The Aroma -Sweet, Candy ,
Taste – Sweet , Candy
The ash resin ring / ash color – ✅
The Effects – Semi heavy eyes , chill , relaxing , dab sweats ,
The Smoke Ability – harsh or smooth (smooth)
Lung Expansion – medicinal , after 5/6 pulls I started to feel the effects . 1 -2 hour high
Primary Terpenes -Caryophyllene Limonene
Linalool
Conclusion – Happy thanksgiving today we got a lemon cherry gelato pheno from @gelatokid called Toxic Candy . Wait a min …. ?! I been searching the web and now they saying lemon cherry gelato is Sunset Sherbet x Gsc x unknown strain ? I don't think that truth . I don't taste no dough or sherb flavor. I think lemon cherry gelato is a bag seed from Runtz but it's smell similar & taste different from Runtz . Lemon Cherry Gelato as taking over the scene . Most brands nowadays got the clone and put their own twist on it .
You might get some unique phenos from Lemon Cherry Gelato I had couple unique ones . But alot brands use Lemon Cherry Gelato and just make a name and make a designer Mylar bag over and over again ! But shout out to ones keep it unique or different. This Toxic Candy is good cut .
I like candy flavors . The exhale is a sweet candy and inhale candy as well . Toxic candy is very smooth on inhale but is super flavorful but still got flavor that I can enjoy. This pheno isn't a unique or different from other lemon cherry gelato I had before. But it definitely stronger than some other lemon cherry gelato phenos I had before . It's not a bland like other lemon cherry gelato phenos .
Toxic candy does pack a kick on the inhale . Toxic candy is good candy terps . If you love candy terps and want something with some power try out Toxic candy . The nugs was kinda dry I wish it was more fresh that's just a personal preference. It's still was enjoyable with power and terps . I love Runtz & lemon cherry gelato phenos definitely when the batches are dial in .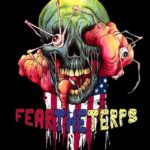 Advertisements