Strain Review: Violator Kush (Hindu Kush x Malana)
🤯Violator Kush (Hindu Kush x Malana) from @maryssecret.official
Violator Kush Strain Review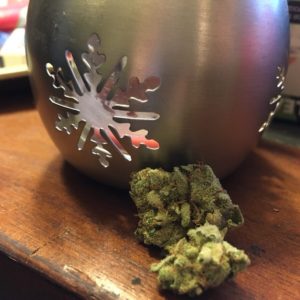 These beautiful buds were covered with shiny crystal. When smoked it produces a light ash and the effects are felt immediately.
This strain is definitely an indica dominant hybrid strain. The heady effects I felt, helped calm my anxiety and relaxed my mind. Not enough to have the "couch lock" effect but enough that I could do activities that usually cause me higher anxiety with little to no anxiety.
Definitely a strain I would smoke again!
#marijuana#cannabis#cannabiscommunity#weed#weedporn#bud#budphotography#maryssecret#mailordermeds#girlswhosmoke#keif#thc#420#medicinalmarijuana#violatorkush#kush#snowflake#candle