Strain Review: Yuzu by Greasy Couture
YUZU 🍊 🍋
Lineage/Genetics: [Lemon Tree X Runtz]
Powered By: Greasy Couture @greasycouture @tastyselections
Hunted & Cultivated By: @greasycouture @theoriginalyuzu @mendoterps @terrancesflowers @tastyselections
Batch By: Greasy Couture @greasycouture
Terpene Profile: Unknown
Yuzu Cannabis Cultivar (Strain) Review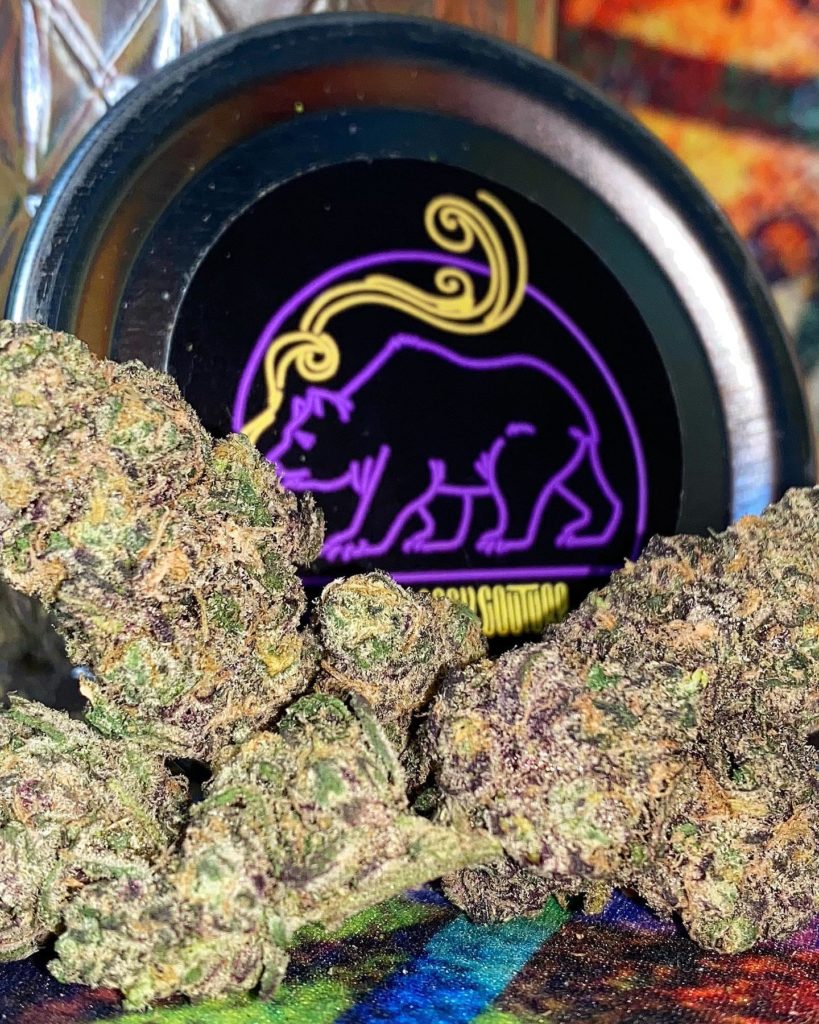 Class: Organics/Small Batch [Norcal]
Flavor Line: Self-titled line up
THE SUMMARY:
The original Yuzu is a cultivation collaboration between greasy, and those listed, in a pheno hunt to develop something special. This was done specifically for the Tasty line-up by @tastyselections tastyselections, the power behind the Gusher Pie variants alongside farmer @grower4life_ and breeder @_greenfiregenetics as well. Today, we go through this batch and see how it stands up.
SMELL | FLAVOR:
As I've gone through this, you'll immediately get these hits of deep purple, subtle sweet and citrus notes, and a sudsy-gelato finish. A lot comes into play with its aroma, and it speaks personality through this category alone. This presents something different entirely, and that purp and citrus elevates as you break it down. It's very pleasing, and you can tell this is a lot more than a typical Gelonade or other Lemon tree crosses. I pearled it up for that dry pull to actually come through a little extra deep with those runtz and kush notes, as the citrus terps float their way back end of your tastebuds. Very interesting change up.
.
.
.
.
.
.
.
.
#cannabiseducation #cannabisculture #cbd #organiconly #educationoveregos #beyondorganic #cannabismicroscopes #soilfoodweb #feedthesoilnottheplant #knf #knfyourself #cannabisschool #koreannaturalfarming #feedyourmicrobes #naturalfarming #wedontgrowthesame #livingsoilpodcast #livingsoil #broscience #organiccannabis #loyaltothesoil #cannabissociety #dailycannabis #cannabisheals #cannabisreviewer #cannabisdaily #cannabislife #cannabisphotography #cannabisgrow #cannabislifestyle
THE HiGH:
As you take your first few strikes, you feel the activity of these effects directly in the frontal lobe and under your eyes. This gives a mentally cloudy feeling, and you can feel the difference in your mind. You should be experiencing chill vibes flowing as your eyes begin to get weightless as you partake. Halfway through this though your body begins to follow this relaxation with an overall body numbing. These terps feel like lavenders with the way they bounce off of the typical gelato cerebral feeling, creating a cradling stimulant and leaving you without worry.Up to the end, you may feel a slight twitch across your face but not much more, and should be feeling a reasonable sedation. I found myself watching multiple movies in a sitting with this one, and I feel as if this would be perfect for both focus but also its numbing effects. All together, this will make you feel some flight.
Dope's THOUGHTS:
I can see why this is a favorite of many, and it definitely has awarded itself a spot on my Dope's Favorites list in some way. I think that if you're looking for an organic candy, give this one a try while you're hunting and I promise you won't be disappointed.
Smooth through the jay smoke, distinctive flavor profile, and the effects longevity clocked in: Nearly 3 full hours.
This gets a much needed 8.2/10.0 from me 💯
DOPE, THE REVIEWER!
Now Featured on The Highest Critic ⭐️
Young Mogul 👺 DMV ‼️
Culture Artist & Cannabis Reviewer. Creator of // #DOPAMINE 🧠
Advertisements