Strain Review: Zereal Milk by Cannabiotix
Official Zereal milk REVIEW (nothing for sale) @cannabiotix .
Lineage/Genetics: Zkittlez x Cereal Milk
Original Breeder: Cannabiotix
Grower: Cannabiotix
Terpene Profile: Unknown
Zereal Milk Strain Review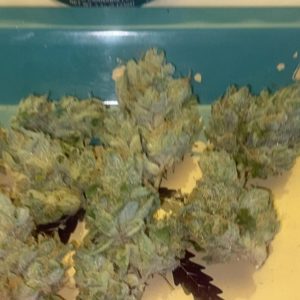 Wow. They killed the game with this new release. At first the bubble gum looked to be the winner of the new releases but the zereal milk 🌈 🥣🥛 blew me away.
It has that smell that's kind of hard to name. Almost like fabric softener mixed with some kind of sharky silvery taste with a rainbow flavor background with some tropical floral tang.
It's so hard to figure out what that taste is that you'll keep smoking more trying to find out. the cereal milk is more potent than the Zereal milk but the Zereal milk literally takes the cake for taste.
9.6/10 ⛽️🔥🥣🥛🌈🌲
Nothing is for sale! PHOTOGRAPHY AND REVIEWS ONLY!!
#420 #710 #cannabis #cannabisreview #cannabiscup #cannabiscommunity #ᴡᴇᴇᴅᴘᴏʀɴ #weedporndaily #sandiegoweed #sandiego420 #californiaweed #calibudreviews #californiacannabis #kush #indica #sativa #growyourown #weed420 #hash #socal420 #weed #ᴡᴇᴇᴅᴀʀᴛ #cbxlife #allweknowisheat🤷🏻‍♂️ #terpslurper #cannabiotix #710labs #losangleskush #canna #cannabiscollection
Advertisements