Cultivar Review: Zabibi by Gus's Real Exotics

Zabibi, by Gus's Real Exotics
I do apologize for my gap and lack of posting. Life sure has been lifin', and I am back with a vengeance! I'm hitting back with the Zabibi by Gus's Real Exotics! Y'all definitely missed out on what's to come, and I definitely can't wait to share what has been on the block. Zabibi definitely stuck out to me especially with the advertising, didn't think they would unlock a canon event with "Arab Money" playing lolol. Bag appeal has been a forever staple with Gus and every time, it gets more and more impressive. Feel free to check out this review and let me know your thoughts!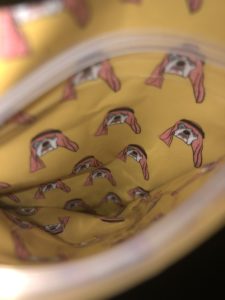 Every single time a new strain drops, Gus gets a new look to match the vibe!
Bred by: Gus's Real Exotics (@gusrealmfknexotics)
Grown by: Regency Specialties
Genetics: Baklava x Zkittlez
Taste: 8.5/10; I definitely can taste a lemony taste with the Zabibi, even though I don't like lemon weed persay, it was really tasty and made me excited to smoke it again. I can't tell you how many packs I've bought, and to be honest, I haven't grown tired of this strain. The Zabibi is strong as hell and I could equate the strength and taste to Detroit Runtz, maybe might be even stronger at times! I'd have to put this side by side to compare the strongest of the two. The taste was very particular, and in tandem with its strength, it was different and nothing off-putting for it to taste the way it did. The Baklava really stuck out with its limonene terps, almost overpowering the Zkittlez; with a very tart profile. I will say that I'm beyond impressed with the Gelato pairings that Gus does.
Smoke: 8/10; The smoke definitely was something I did not anticipate. I really haven't had much of an issue with the smoke when it comes to Gus strains, they almost never fail to miss. I can say I wasn't as couch-locked as I was hoping for. Comparatively, Detroit Runtz has more of a couch-lock feeling and I love being couch-locked deep.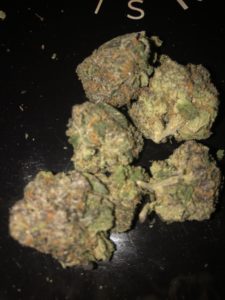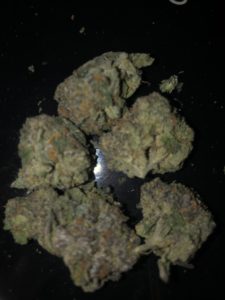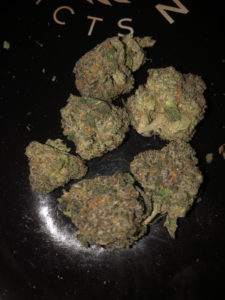 Advertisements