Dab Review: Sour Streamers Rosin by West Coast Alchemy
Sour Streamers
Lineage/Genetics: Sour Diesel
Original Breeder: Unknown
Grower: Kaya Farms
Processor: West Coast Alchemy
Sour Streamers Dab Review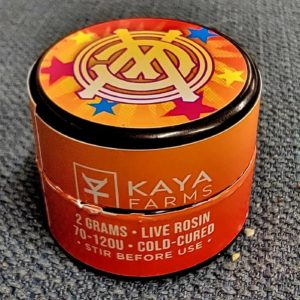 There isn't much information available online about WCA. Any research points to reddit and instagram posts of 'new drops' and personal user stash photos. There are numerous social media accounts and telegram channels with their product available to purchase (buyer beware of scams). From what I've learned – WCA is one of the larger BM producers out there and have to assume the brand is deeply rooted in CA. I have never been disappointed with their rosins. They are consistently high quality products.
WCA is easily recognized from their iconic 2g glass jars and catchy labels. There generally isn't much strain information available online either. In my experience, the collaboration jars are better than the regular strains. This Sour Streamers sure underscores the high quality material used by Kaya Farms. KF prides themselves in a very genetically diverse portfolio of flower strains. They do have an instagram account and website.
Sour Streamers, I assume has to be another member of the Sour Diesel family. What else makes up this strain I'm not sure. Maybe something like candy or lemon drop genetics? You immediately get a sweet tartish taste in your mouth when using the Proxy on low temp. Unique flavors for sure with this one.
Sour Streamers get a solid score of 8. I've seen alot people online with this one but I will probably pass on this one next time.
#dabs #rosin #cannabis #firstreview #hashrosin #sourstreamers#sourdiesel #Solventless #extract #solventlessconcentrates #concentrates #honeysolventless #puffco #proxy #puffcoproxy #NCdabs #ncrosin #westcoastalchemy #wca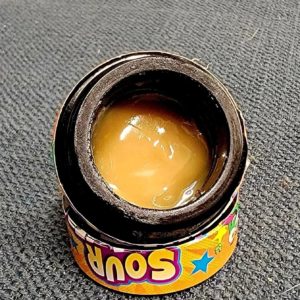 🧊💧#️⃣ ❤️
Stash - Opinions - Logbook
Learning along the way
Instagram: https://www.instagram.com/nc_rosin_reviews/
Advertisements