Strain Review: Unicorn Blood by Mamey's Bodega
Unicorn Blood 🦄 🩸
Lineage/Genetics: [lineage undisclosed]
Original Breeder: Unknown
Powered By: @mameysbodega
Cultivated By: Mamey's Bodega @mameysbodega X @mameysbodega.la
Unicorn Blood Cannabis Cultivar (Strain) Review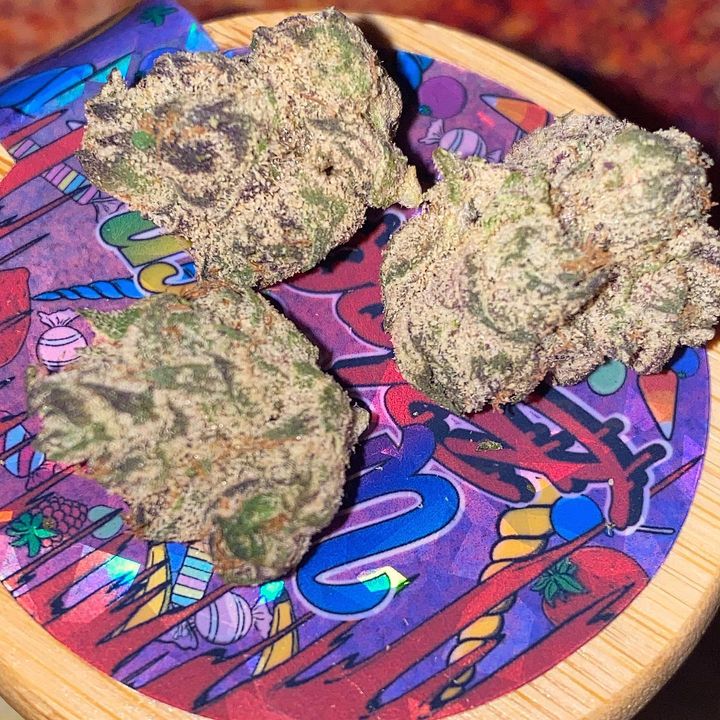 Class: BrandedExotic [SoCal~>EastCoast]
Flavor Line: Self-Titled
SMELL | FLAVOR:
Getting into this one I found myself finding this flavor strange in taste. It's like a candy that's been relaxed and given an kushy add-on to it. I cracked the jar open to some dense and frosty nug action and started to analyze the smell. It came off like LCG relaxed over berries and kush, and it created a placate that was pretty distinct. I pearled this up, took a dry pull off of it and damn. Unicorn Blood indeed. Taste like a pixie stick and Gelato combined in the terps, that flavor and personality becomes much much more apparent this way.
THE HiGH:
I got myself in a comfy place and sparked up, only to find that the first few hits came in with the typical cerebral-locked buzz in my head and then moved down to my shoulders. The flavor palate came in exact, but as you inhale that sweetness is now taken over by kush and funk which I personally agree with. If you're going to release a candy, at least release one with some smack. This gave the high another depth, and those terps started to do calming things to my mind and vision. This is definitely a "chill out" type of experience, and as the flavor gets more dank halfway through the smoke, I got this odd taste that reminds me of Dragon's Blood herb, which was dope. By the end of the smoke, you'll feel a nice body/mind buzz collectively. I would have liked to see this flower pushed a bit more, maybe even have it sit in flower for a bit longer to really push its trich output.
Dope's THOUGHTS:
I can see where the Bodega is going with this one, and though it may be it's first run in the community, I'd definitely like to see it come back. Memorable flavor, clean smoke through the session, and high was a nice 1 1/2 – 2 Hours.
This gets a standard 7/10 from me 💯
#DOPAMINE
.
.
.
.
.
.
.
.
.
.
.
.
#cannabiscontent #exoticcannabis #weedreview #strainreview ##dcanime #dcanimeclub #dccannabis #cannabisreviews #cannabiscommunity #420 #710 #highlife #highsociety #indica #medicalmarijuana #smokeup #weedstagram #sativa
DOPE, THE REVIEWER!
Now Featured on The Highest Critic ⭐️
Young Mogul 👺 DMV ‼️
Culture Artist & Cannabis Reviewer. Creator of // #DOPAMINE 🧠
Advertisements