Strain Review: Red Eye OG by Cannabiotix
Red Eye OG 👁 🩸
Lineage/Genetics: [Lineage Undisclosed]
Original Breeder: Unknown
Grower: Cannabiotix
Terpene profile: Unknown
Red Eye OG Cannabis Cultivar (Strain) Review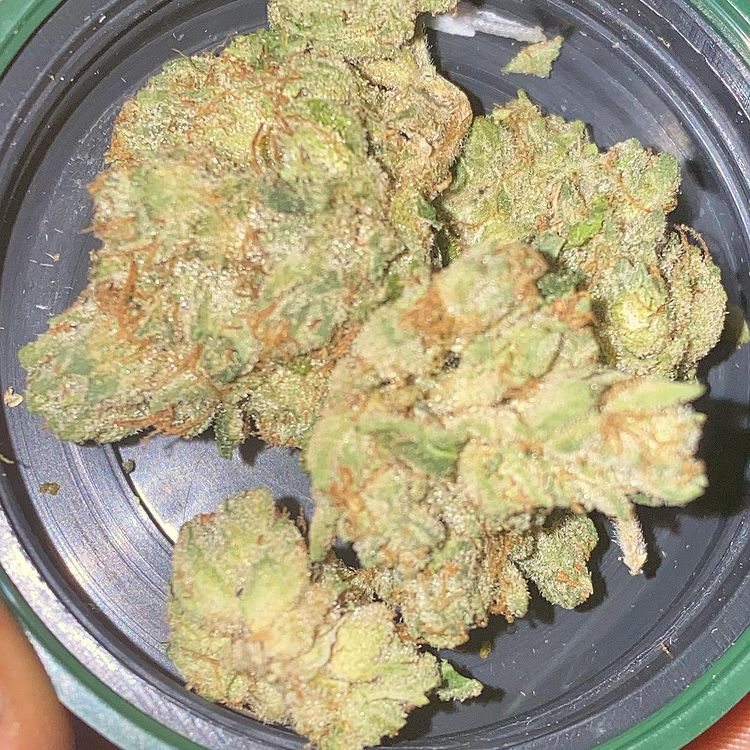 Powered By: @cannabiotix @haronebone
Cultivated By: @cannabiotix
Class: Branded Exotic [SoCal\NorCal]
Flavor Line: Self-Titled
SMELL | FLAVOR:
Cracking this open you're invited to this strange but flavorful smack of gassy terps. The Jet fuel funk is apparent, with this gelato-semi-sweet musk at the end. To me it smelled almost like something harsh, like leather. In the break down, you get that octane gas flood your nose and systems. The cure point on the bud is excellent and as you break it down, pearl it up, those terps come in with that classic OG gas now on your head top.
THE HiGH:
As you take your first few hits, the effects start to conquer your mind and body together. It's a burst of activity to the head along with some extra for your muscles. The feeling is deep, and you can start to feel your body in a sense "power down" with this. Halfway through there begins this progressive activity behind your eyes, and it starts to relax them, bringing a slight haze to them. It's relaxing and can grow on you. At the end of the session, you'll find that the muscle tension (if any) you felt is gone, and this event affected bones for a numbing sedation all around body wise.
Dope's THOUGHTS:
So far I'm pretty pleased with what I'm getting here. Ok. I'll admit, I can see why these are some people's favorite jar-runners. The genetics here are real, crosses are dope, and the terpene balance is on point to where if you look at the jar, the flowers description is real too. This gets its rating for its power and 3-4 hour longevity.
This gets a dope 8.5/10 from me 💯
#Dopamine
.
.
.
.
.
.
.
#420 #culturacannabica #cannabisreviewtv #weedchile #cannareview #cannabiscontent #designerweed #stonedsociety #weedlifestyle #weedcommunity #stonerlifestyle #puffpuffpass #legalize #marihuanalegal #legalizemarijuana #cannabisreviews #420everyday #420family #weedculture #cannabisculture #strainreview #weedreview #exoticcannabis #thehighest #thehighestcriticpages #cannabisranking #nftgartist #ganjareview #smokereviews
DOPE, THE REVIEWER!
Now Featured on The Highest Critic ⭐️
Young Mogul 👺 DMV ‼️
Culture Artist & Cannabis Reviewer. Creator of // #DOPAMINE 🧠
Advertisements