Concentrate Review: Chemdawg Wax by Indoor Sunshine
This Chemdawg wax from indoor sunshine was super fun to dab from the nectar collector.
Lineage/Genetics: Dogbud
Original Breeder: Chemdog (the man)
Indoor Sunshine Chemdawg Shatter Review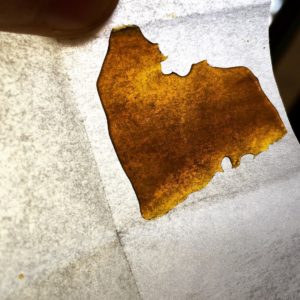 AROMA: FLORAL, CITRUS, sweet, grassy profile.
FLAVOR: GAS and Earthiness
EFFECTS: SATIVA DOMINANT HYBRID With a full-body high that many consider therapeutic in many different ways.
CONSISTENCY: SHATTER
EXTRACTION METHOD: BHO (BUTANE HONEY OIL)
Indoor Sunshine Chemdawg Wax Review
And what a great chemdawg it is. All the effects that you would expect from this strain are here.
STRAIN: CHEMDAWG
PRODUCER: INDOOR SUNSHINE of Sunshine Farming
PROCESSOR: BLUE ROOTS
AROMA: Floral (not too much chem or dawg)
FLAVOR: GAS
EFFECTS: felt in face and chest immediately
CONSISTENCY: SHATTER to me but it's wax
EXTRACTION METHOD: BHO
PESTICIDES: (PLANT CARE): CITRIC ACID, ROSEMARY EXTRACT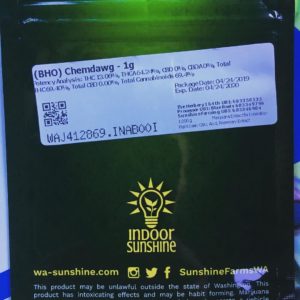 FOLLOW: @thesunshinefarms .
.
.
.
.
#i502 #420 #420Society #Blueroots #Weedstagram #Sunshinefarming #LegalCannabis #Legalizeit #RecreationalMarijuana #710society #cannabiscommunity #710 #Shatter #Kush #Cannabis #sunshinefarms #Terpenes #Cannabinoids #CBD #THC
Advertisements