Concentrate Review: Black Cherry Soda EHO by ORGrow
I love the oily consistency of EHO. Everything about EHO screams potency and quality: the flavor, the way it smells, the effects.
Lineage/Genetics: Unknown
Original Breeder: Unknown
Processor: ORGrow
ORGrow Black Cherry Soda EHO Review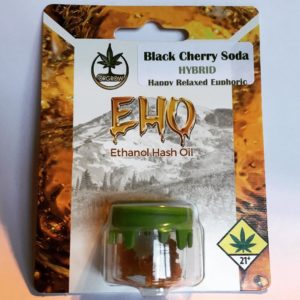 It is by far my preferred consistency type for smoking. Check out this new form of concentrate and try the Black Cherry Soda and Frankenstein strains from @502orgrow
STRAIN: BLACK CHERRY SODA
AROMA: MUSKY FRUITY AROMA /SOUR LEMON LIME
FLAVOR: PINEY / SOUR
EFFECTS: HYBRID
CONSISTENCY: SUGAR WAX with a wetter consistency.
EXTRACTION METHOD: EHO ETHANOL HASH OIL
PESTICIDES: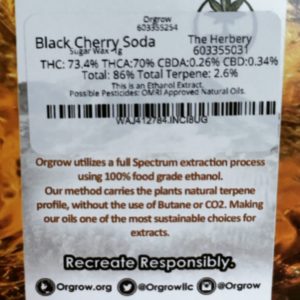 PRODUCER/PROCESSOR: ORGROW
FOLLOW: @502orgrow
#EHO #EthanolHashOil #BlackCherrySoda #502orgrow #orgrow #stonersociety #i502 #seattledabbers #washingtonweed #theherbery
Advertisements