Concentrate Review: Cannalope Haze EHO from ORGROW
Ethanol Hash Oil from ORGROW has a lot to offer in terms of potency and quality. Various Budtenders have recommended Cannalope Haze as great sativa from this producer/processor and they love Orgrow's line of products. I picked this one up at the Herbery.
Cannalope Haze EHO Review
Lineage/Genetics: Haze Brothers x Mexican Sativa
Original Breeder: DNA Genetics
Brand: Orgrow
Dispensary: Herbary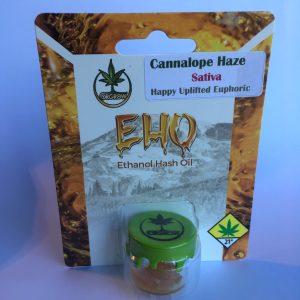 Here is the breakdown: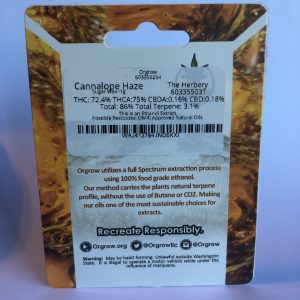 EFFECTS: It is Sativa but it has an all around body high.
EXTRACTION METHOD: Extracted using 100% food grade Ethanol.
CONSISTENCY: EHO (Ethanol Hash Oil) oily-sugary consistency.
AROMA: Sweet melon aroma and flavor.
FLAVOR: Citrus, Lemon lime, Orange, tangie flavors (Sour and tart flavor).
Follow ORGROW and 502 Strain Sheet on Instagram for more!
Advertisements