Concentrate Review: Permafrost Wax by Slab Mechanix
This Permafrost wax from Slab Mechanix smells exactly like freshly ground up ginger does to me. a little lemon too.
Lineage/Genetics: Trainwreck x White Widow
Original Breeder: Rogue Buds
Dispensary: The Herbery
Slab Mechanix Permafrost Wax Review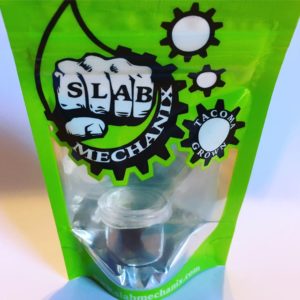 The budtender said it was really popular a couple weeks ago. Im sure this strain would be on the the warming, yang side of TCM. Not to mention the warm, full body buzz that pulls over your shoulders within minutes after smoking and wraps you in a warm kush blanket. Enjoy.
STRAIN: PERMAFROST
AROMA: GINGER / LEMON
FLAVOR: GINGER / LEMON
EFFECTS: HYBRID Focused, Relaxing, permahigh
CONSISTENCY: WAX / OIL
EXTRACTION METHOD: N-BUTANE / PROPANE
PESTICIDES: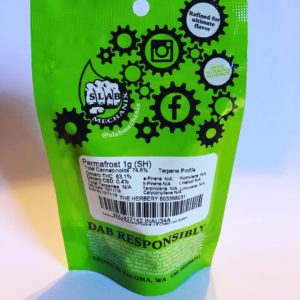 PRODUCER:
PROCESSOR: SLAB MECHANIX
FOLLOW: @slabmechanix
#slabmechanix #nbutane #permafrost #i502 #seattledabbers #seattlestoners #vancouverdabbers #710society #hybridstrain #cannabinoids #permahigh #ginger #TCM #yang #washingtonweed
Advertisements