Concentrate Review: Gelato Wax by Slab Mechanix
I really enjoyed this Gelato from Slab Mechanix.
Lineage/Genetics: Sunset Sherbert x Thin Mints Cookies
Original Breeder: SHERBINSKIS
Processor: Slab Mechanix
Slab Mechanix Gelato Wax Review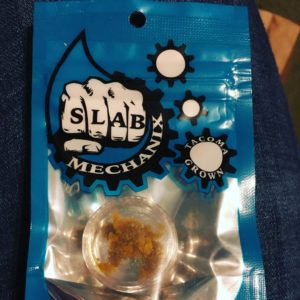 Gelato comes from the Cookie family of genetics.
High in the terpene, Myrcene, which has calming and anti-anxiety effects for me.
A chill #hybridstrain for any time of day.
The color of this wax is a mellow yellow.
The pictures with the white background sucked so I had to edit the brightness to show anything and it made the wax look browner.
Follow @slabmechanix
#Gelato #BHO #ButaneHoneyOil #SlabMechanix #i502 #Seattlestoners #ogKush #cannabiscommunity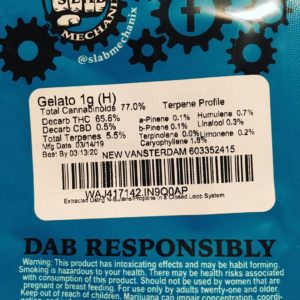 #Weedstagram #WeedPorn #Terpenes #Cannabinoids #CBD #THC #420 #710 #420society #710society #LegalCannabis #Legalizeit