Concentrate Review: Platinum GSC Wax by Slab Mechanix
PLATINUM GSC wax
BY SLAB MECHANIX
Lineage/Genetics: OG Kush x Durban Poison x Unknown Strain
Original Breeder: Cookies Fam Genetics
Processor: Slab Mechanix
Slab Mechanix Platinum GSC Wax Review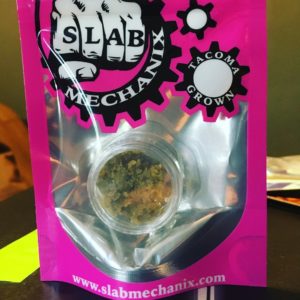 This Butane Honey Oil wax looks and smells just like the prohibition-era BHO that I used to get from the dog, my resident dd. My notes read that it smells Piney.
The high is very balanced, 50/50, leaning more towards the sativa side. It's a fun and relaxing strain.
A lot of cookies strains make me very relaxed and slow.
I got really hungry and ate a bunch of almonds even after eating a iHop Signature Pancake Slider Sandwich.
This led me to believe that GSC has appetite enhancing properties. 🤛
#PlatinumGSC #GSC #BHO #ButaneHoneyOil #SlabMechanix #i502 #Seattlestoners #ogKush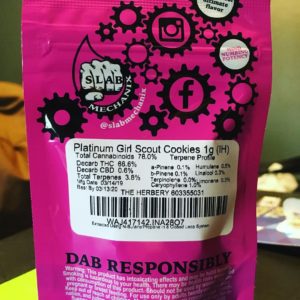 #cannabiscommunity #Weedstagram #WeedPorn #Terpenes #Cannabinoids #CBD #THC #420 #710 #420society #710society #LegalCannabis #Legalizeit
Advertisements